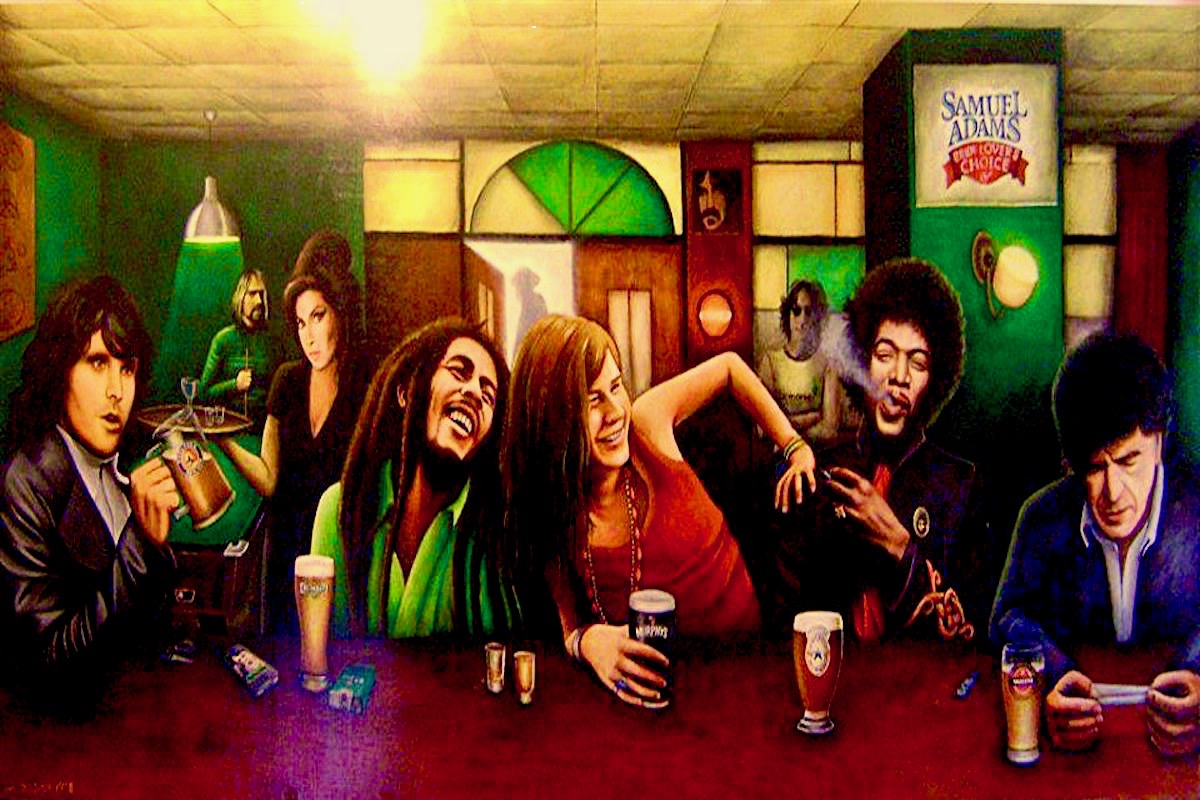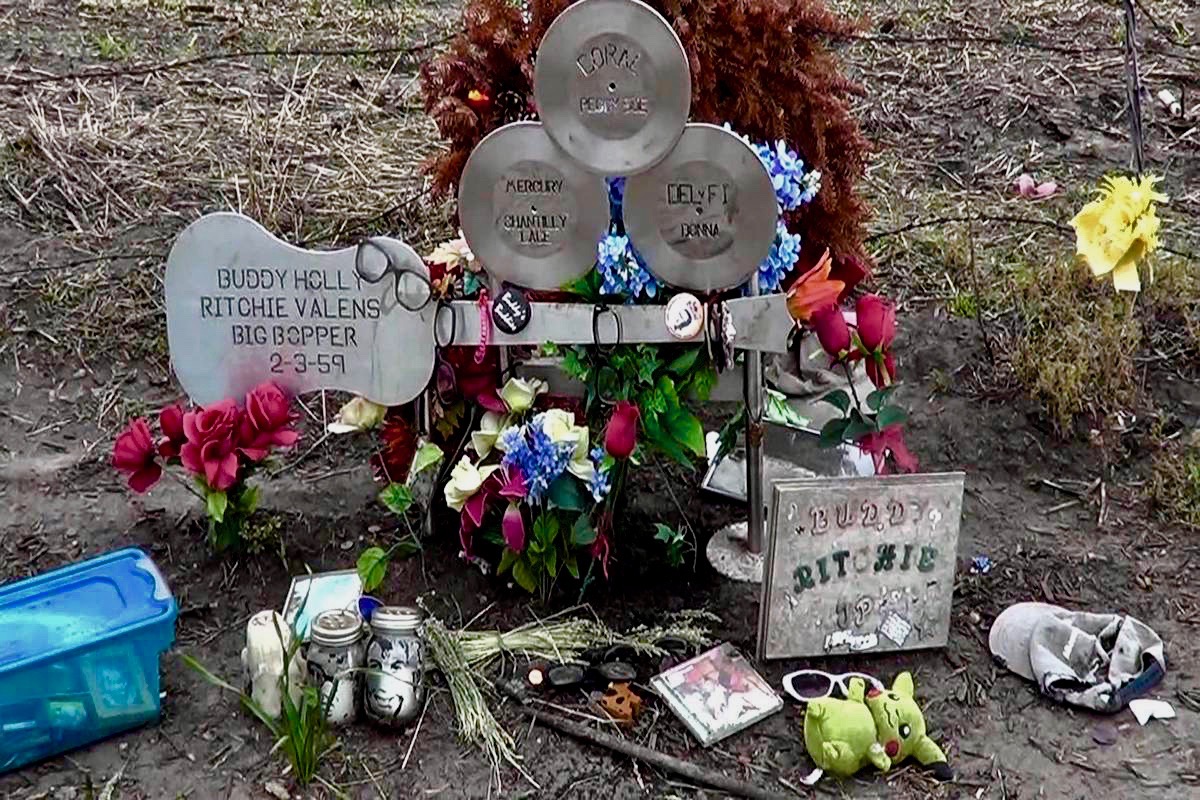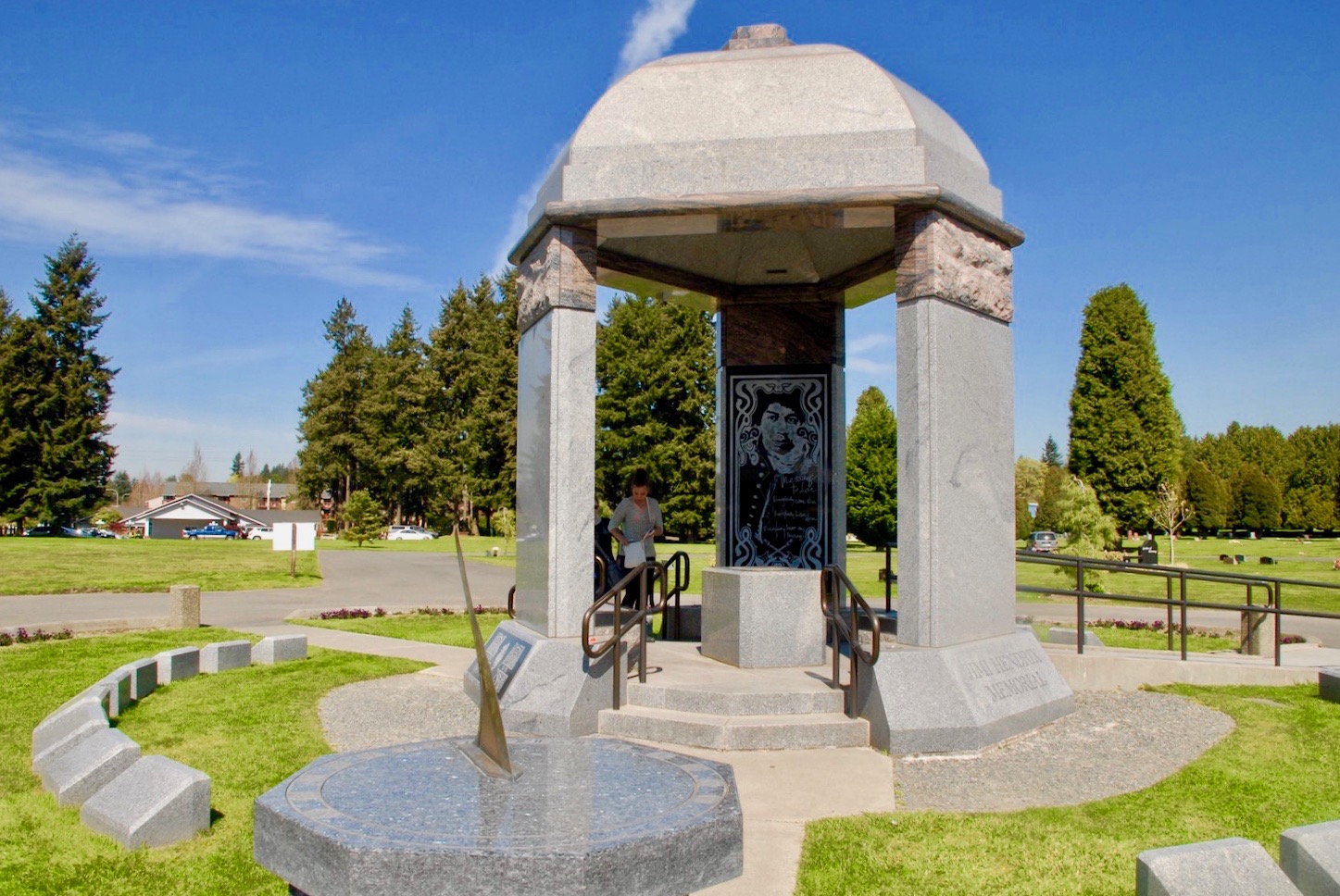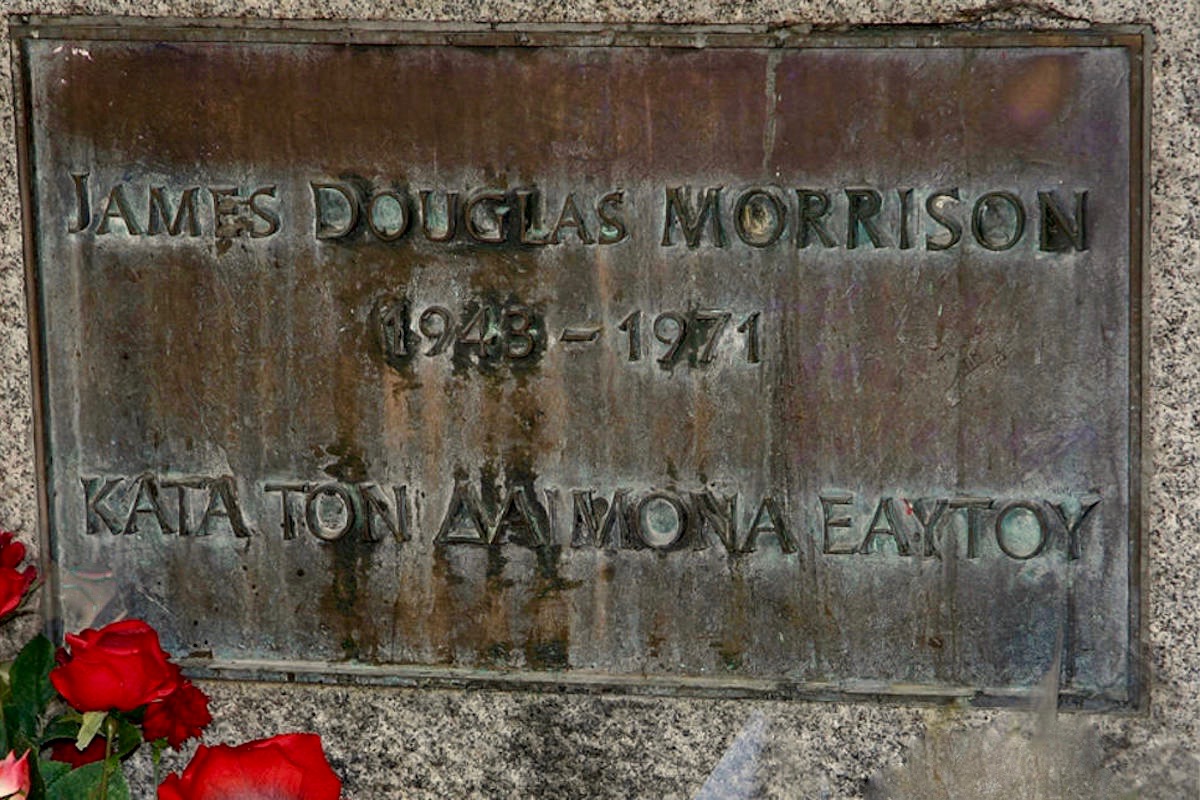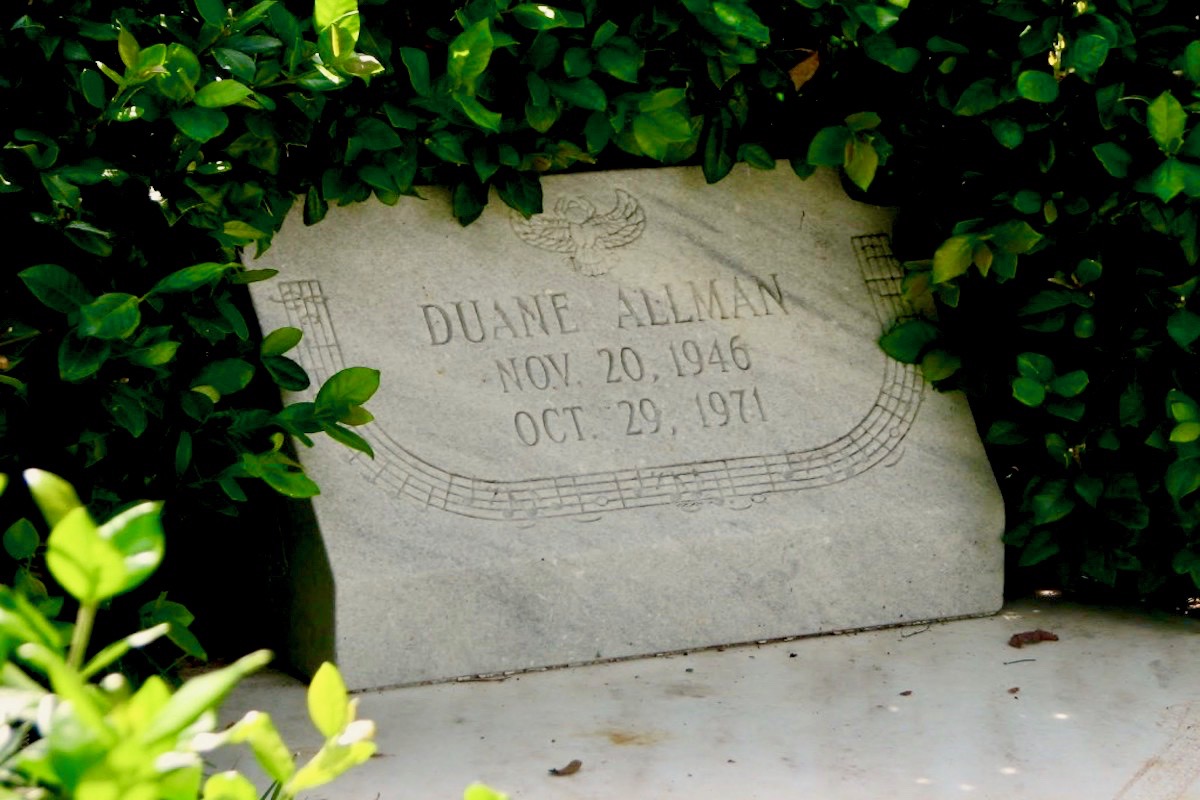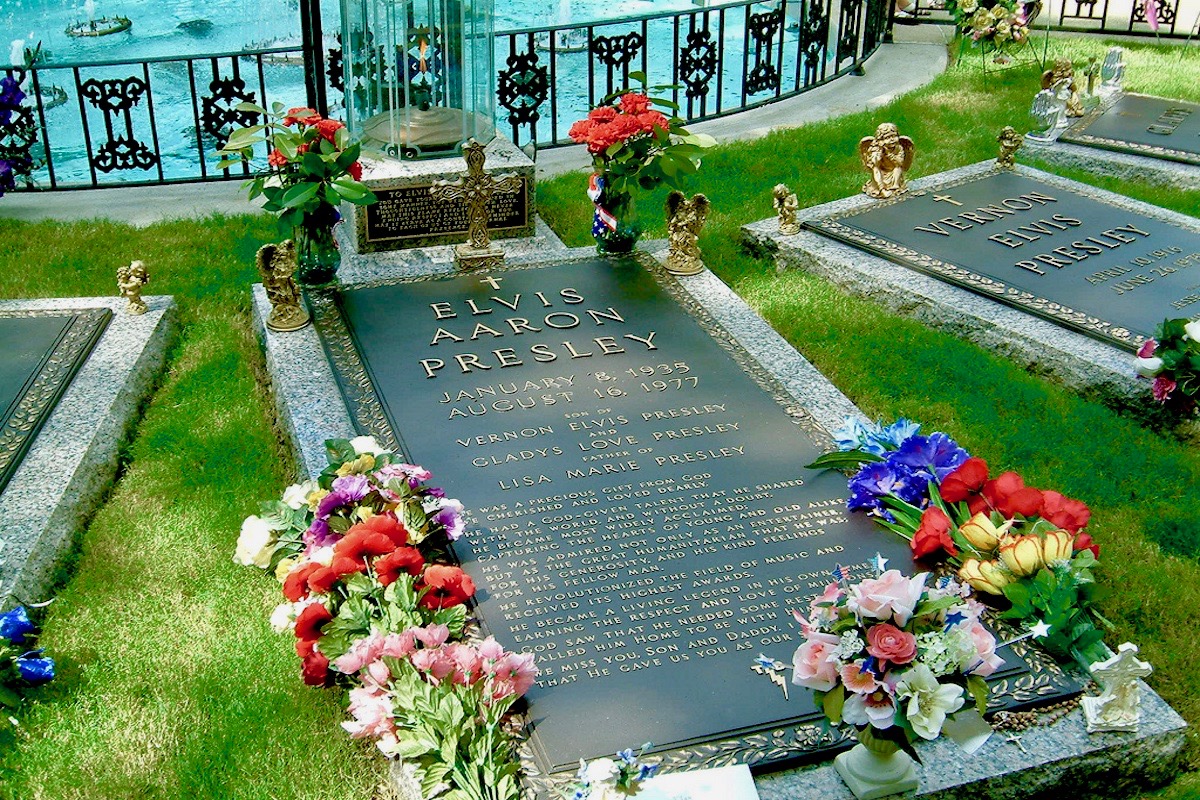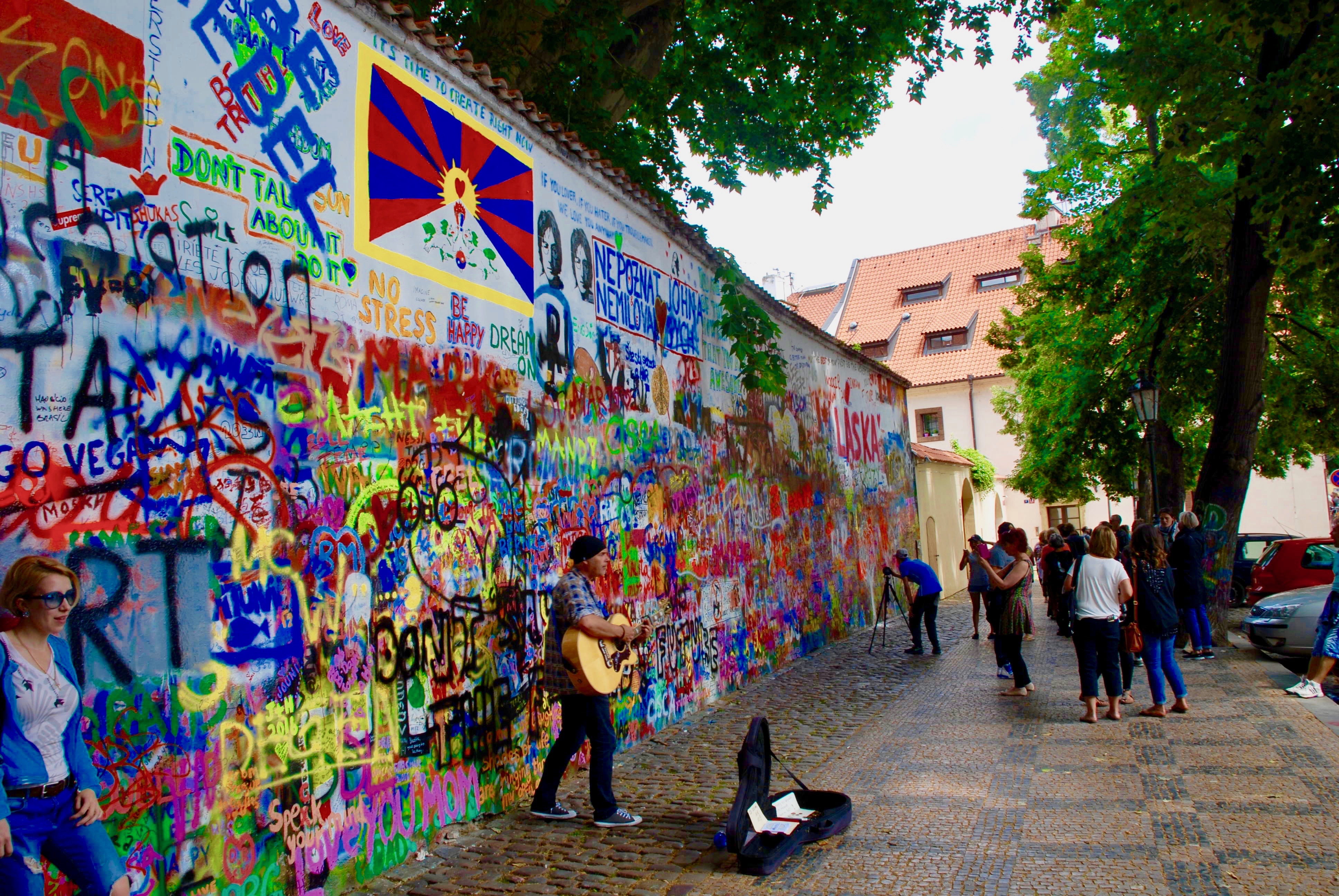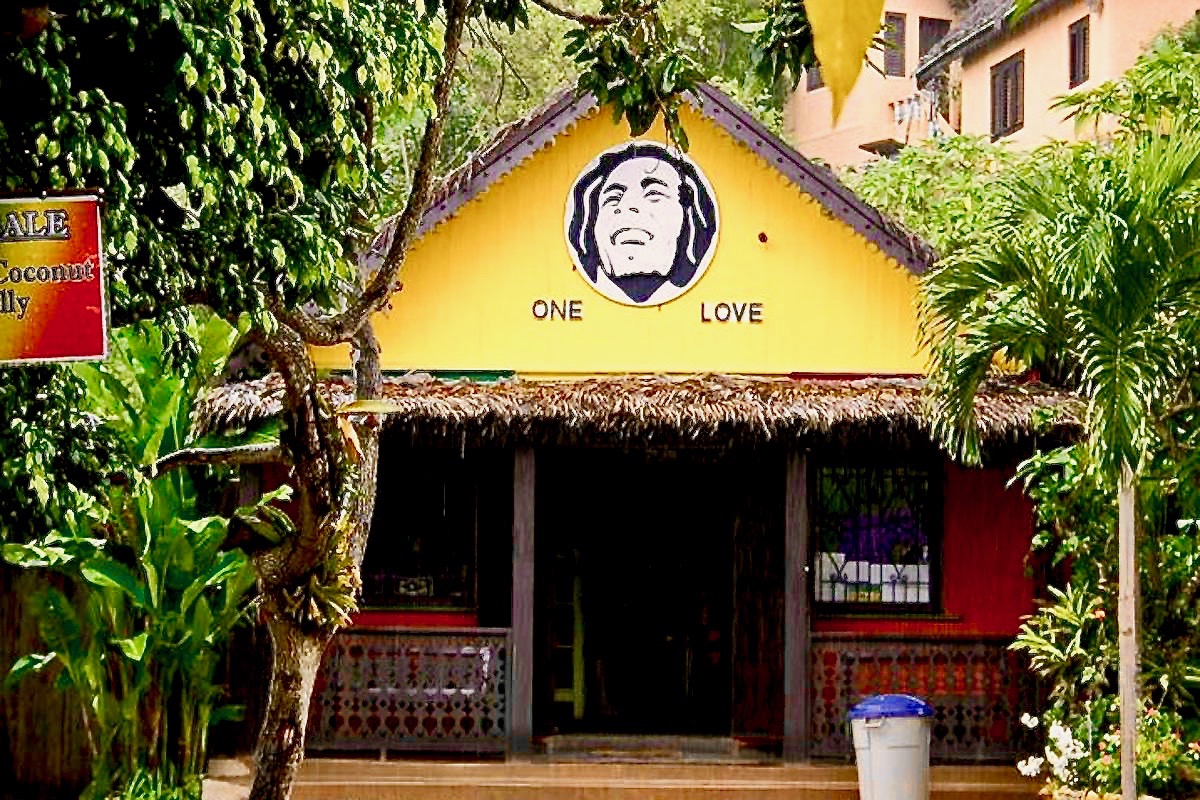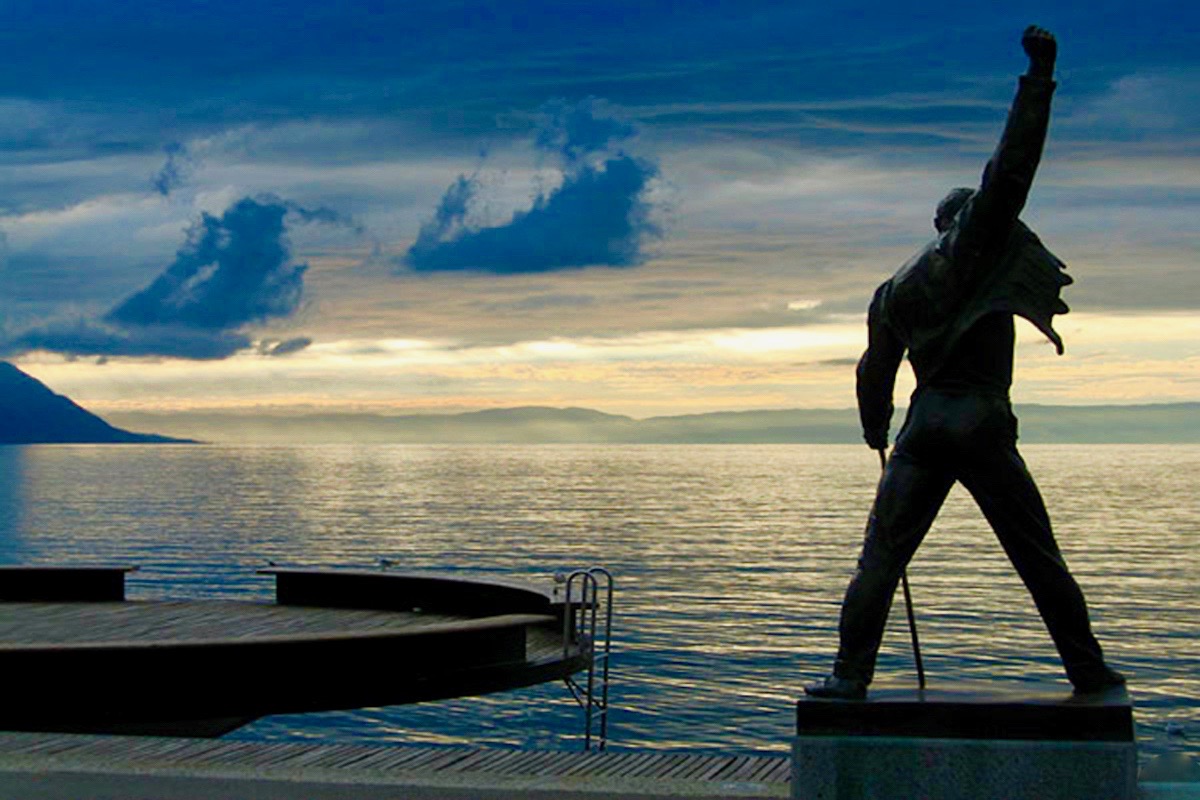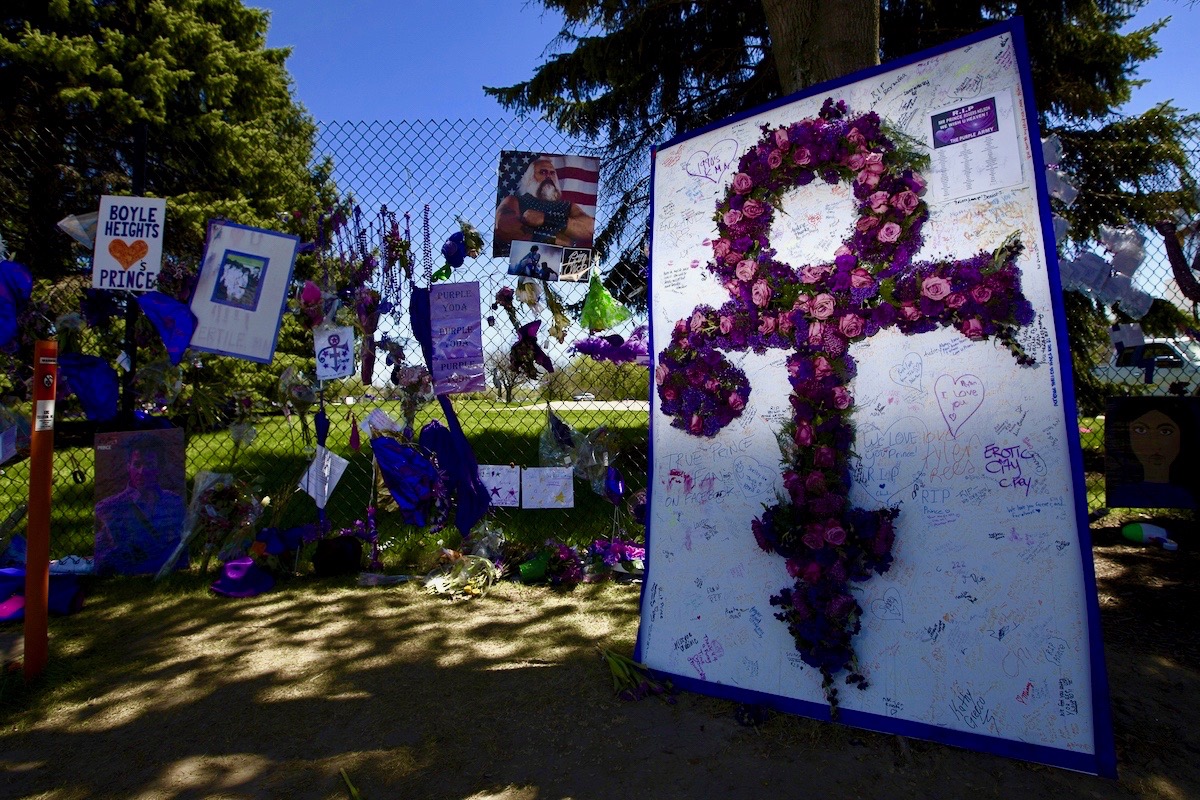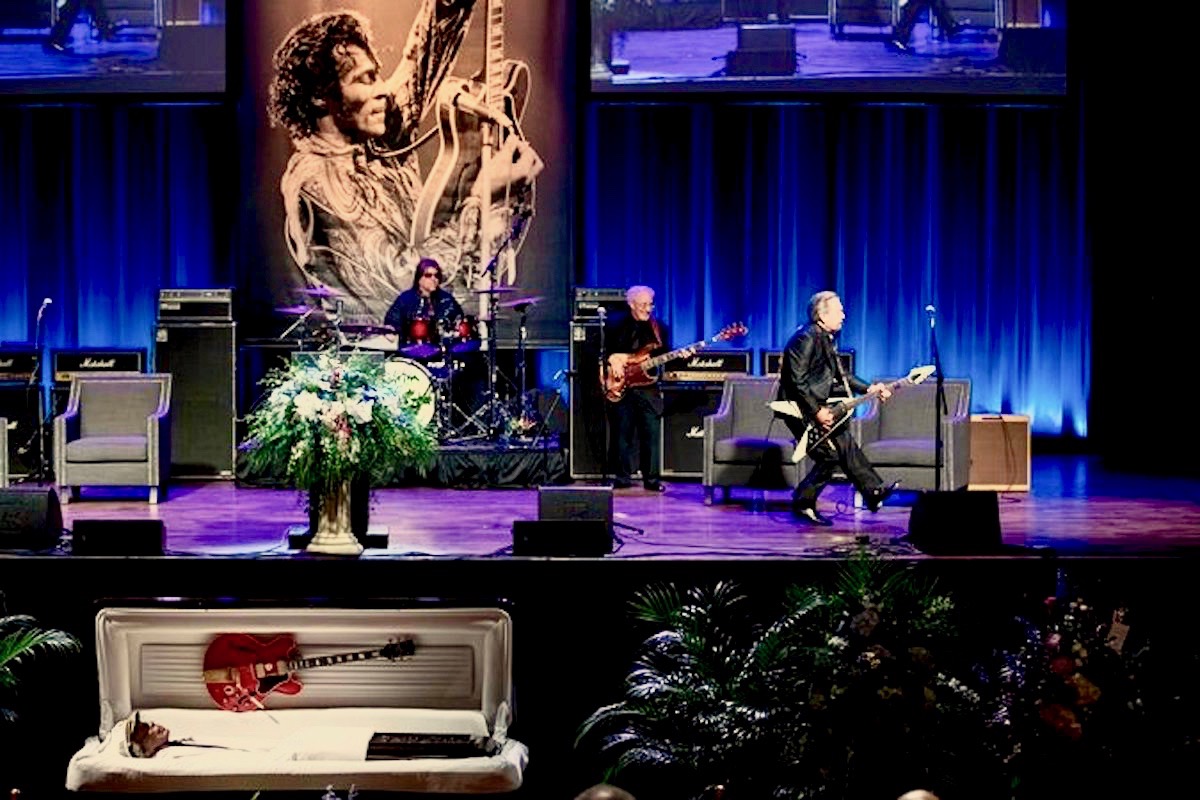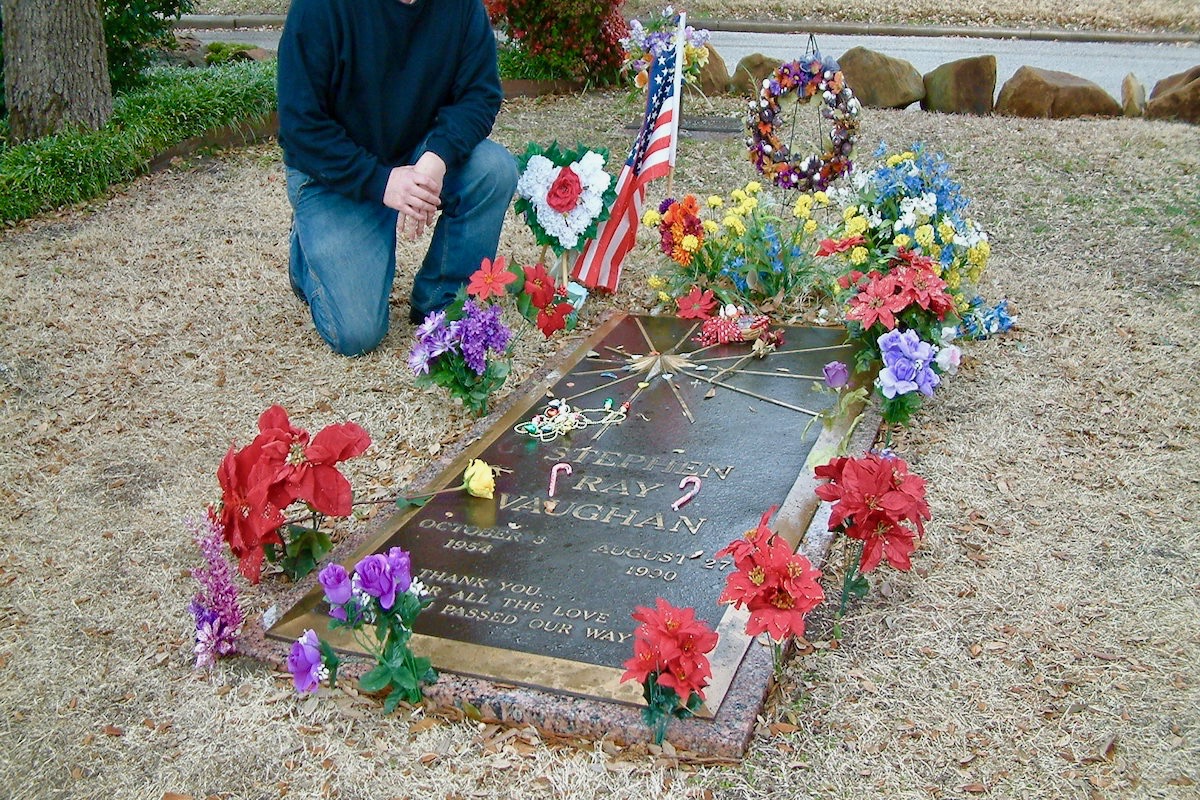 Bar Reunion in Rock and Roll Paradise
Robert Johnson - Sold his Soul at Crossroads in Clarksdale, MS
The Day the Music Died - RIP Buddy Holly @ Ritchie Valens
Jimi Hendrix Memorial near Seattle, WA
Jim Morrison at Pere Lachaise in Paris
Duane Allman - Allman Brothers Band
Elvis - Gravesite at Graceland in Memphis
John Lennon Wall In Prague, Czech Republic
Bob Marley - One Love; made reggae music a world music
Freddie Mercury - Superstar Showman/Singer/Songwriter
Prince - Brilliantly Extravagant
Chuck Berry - Rollover Beethoven really started the Rock and Roll Era
Stevie Ray Vaughan - His every note became a lightning strike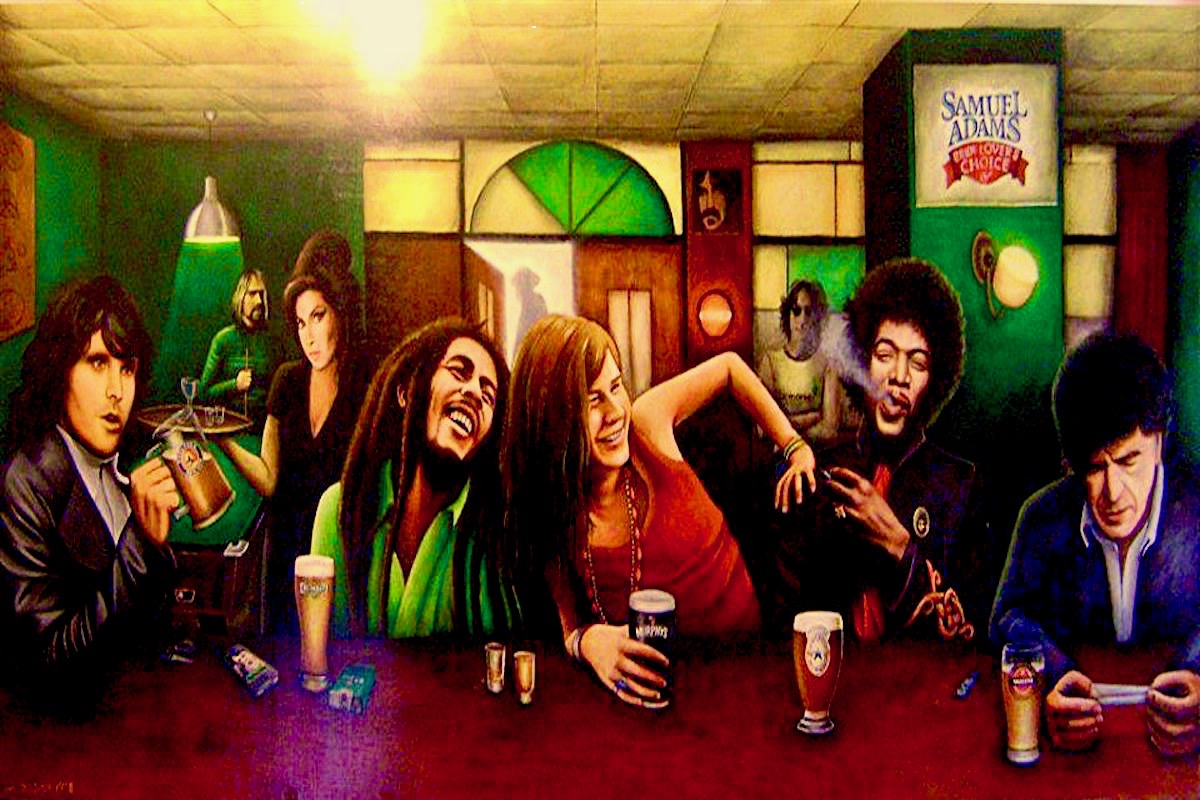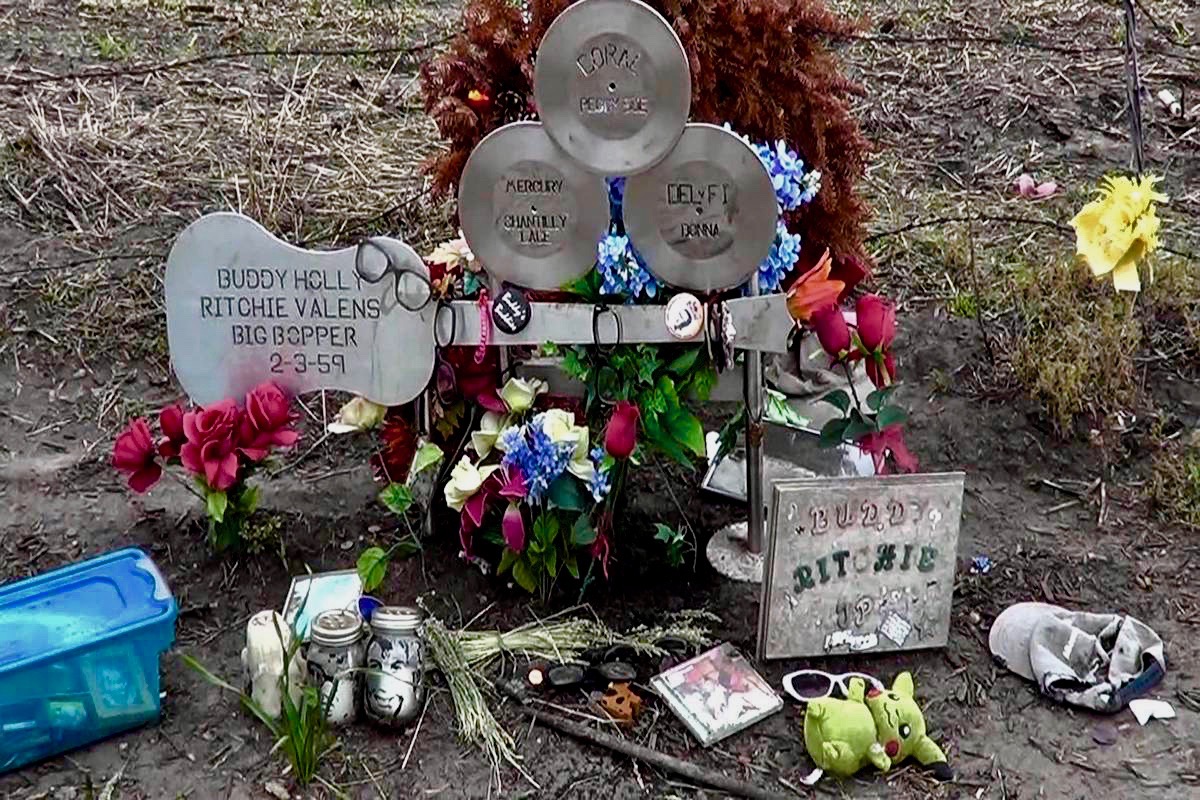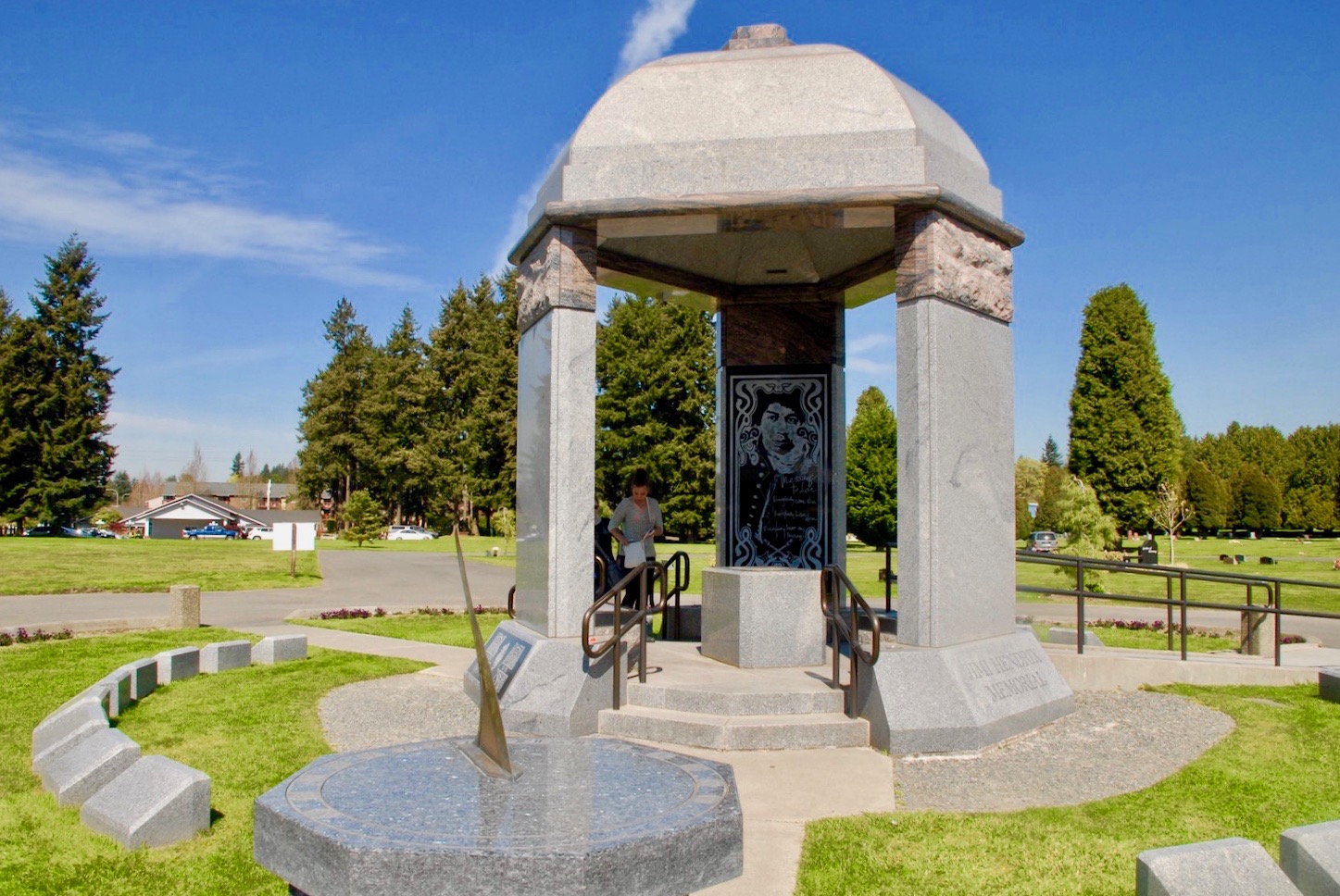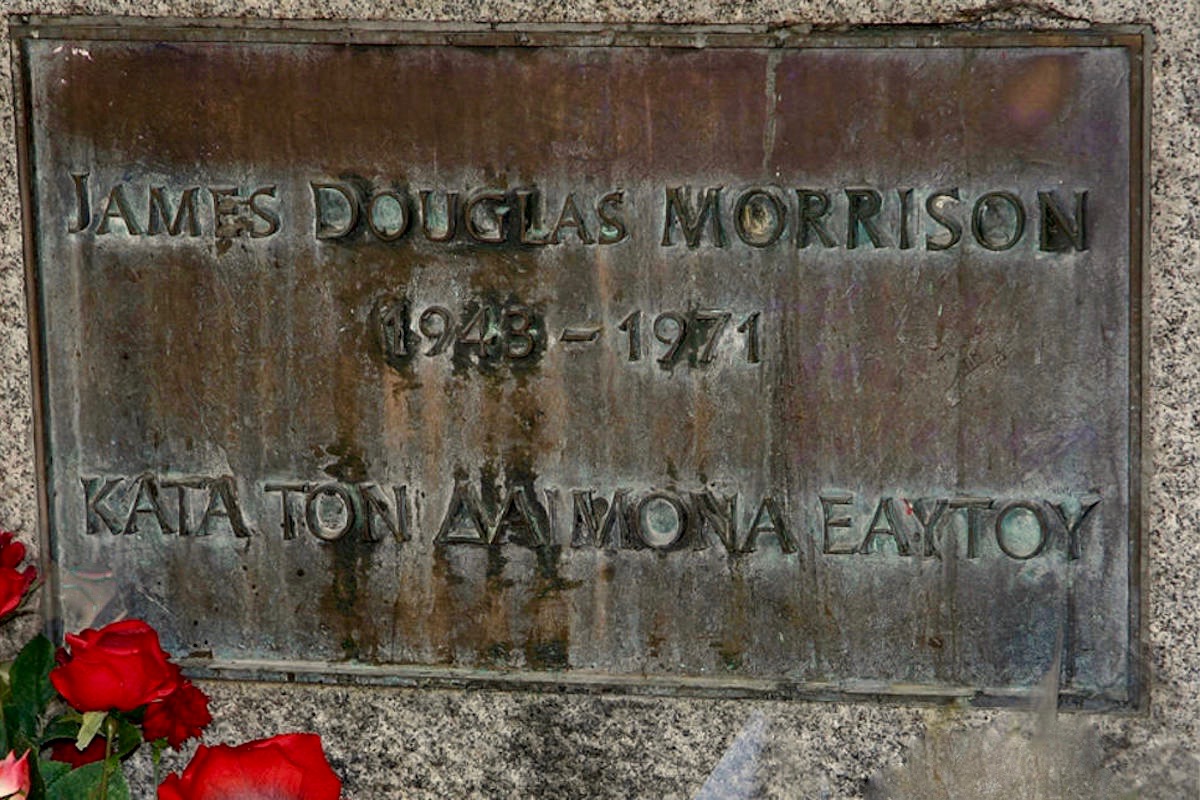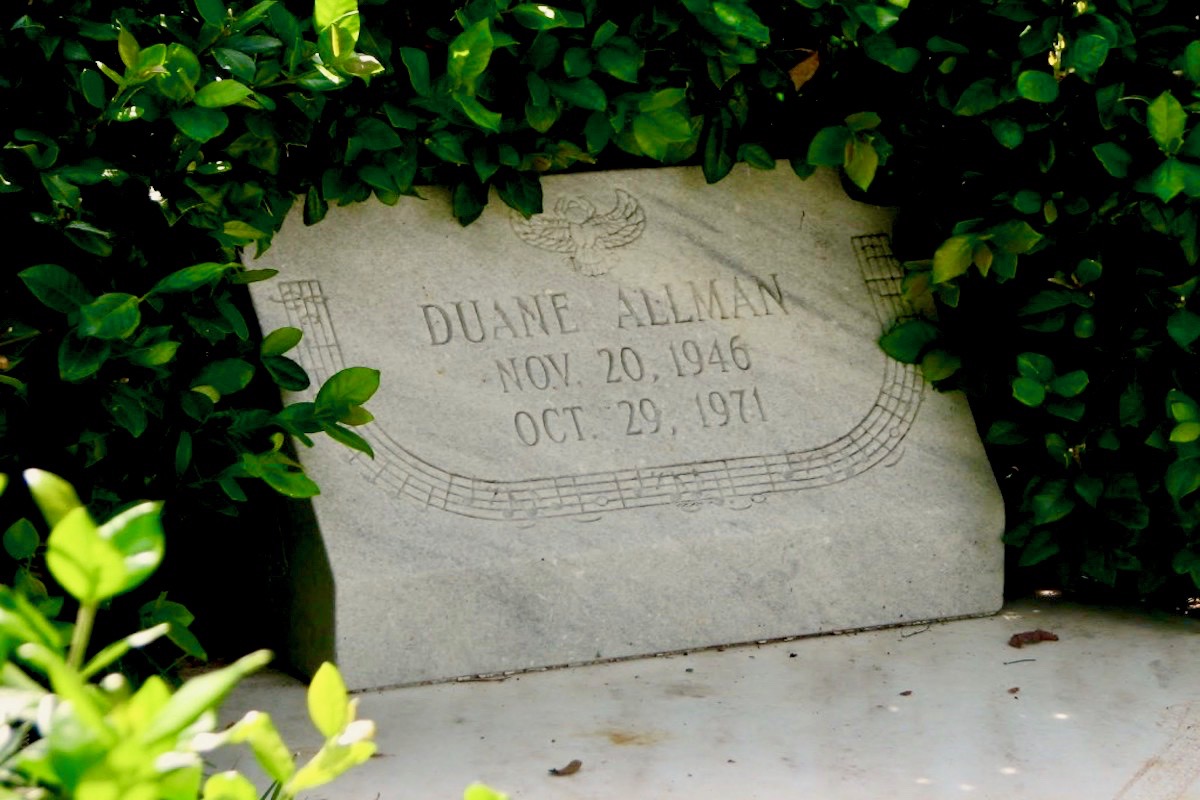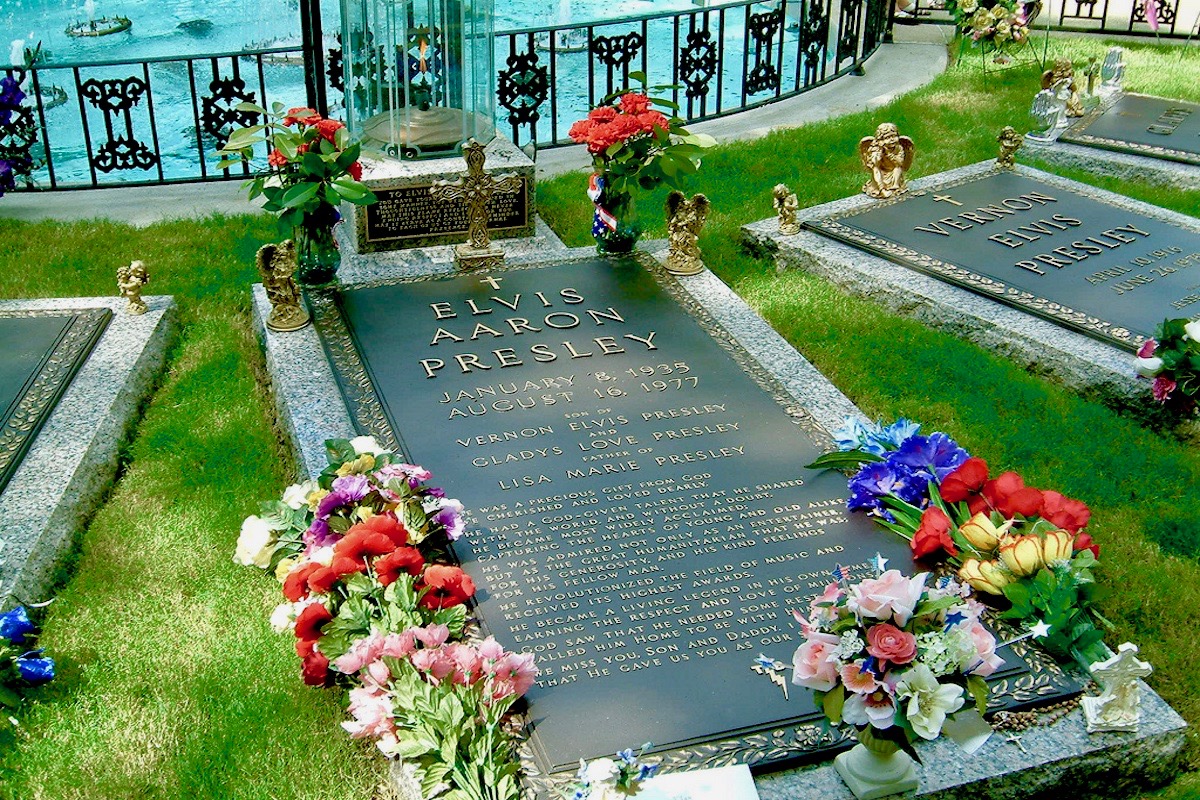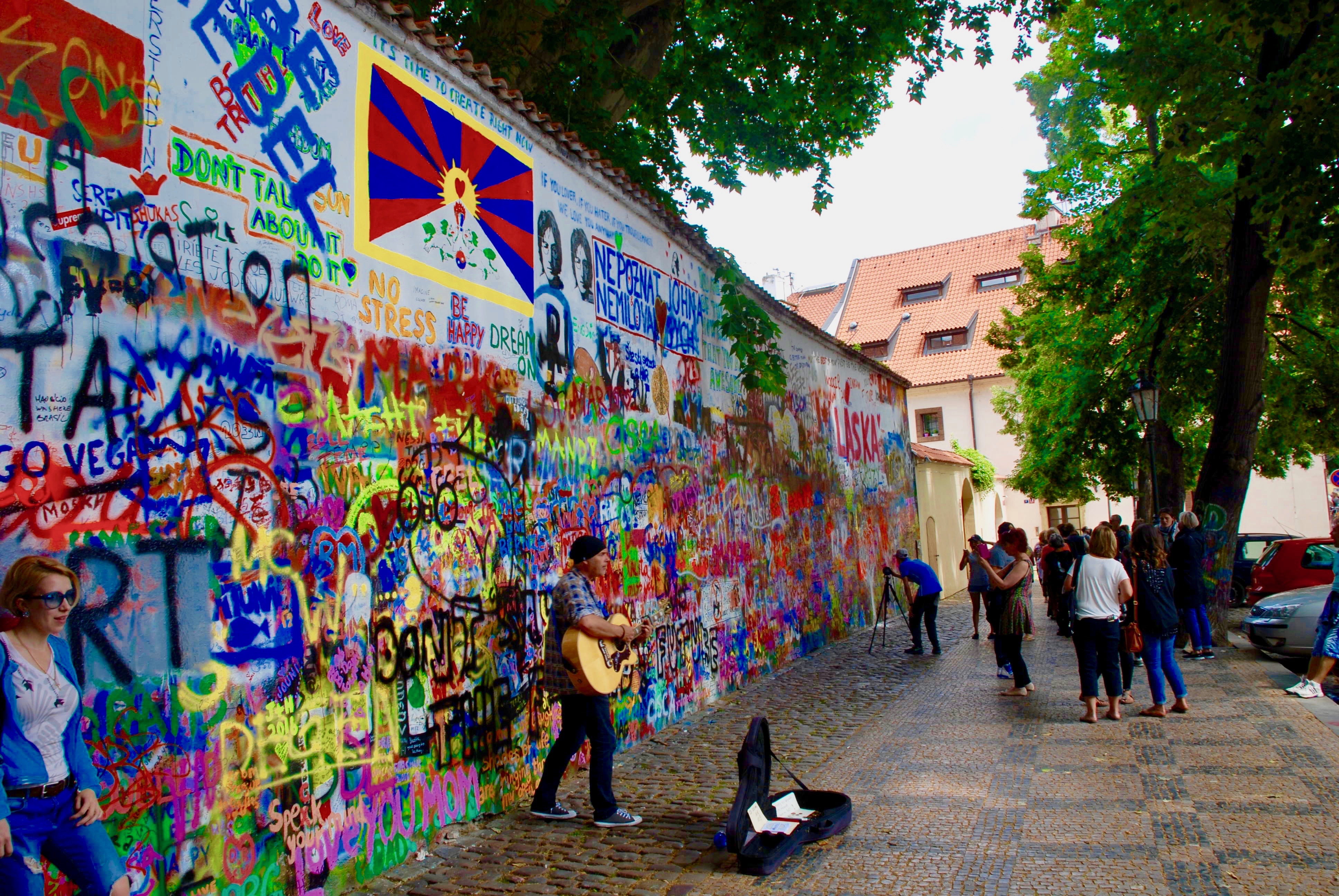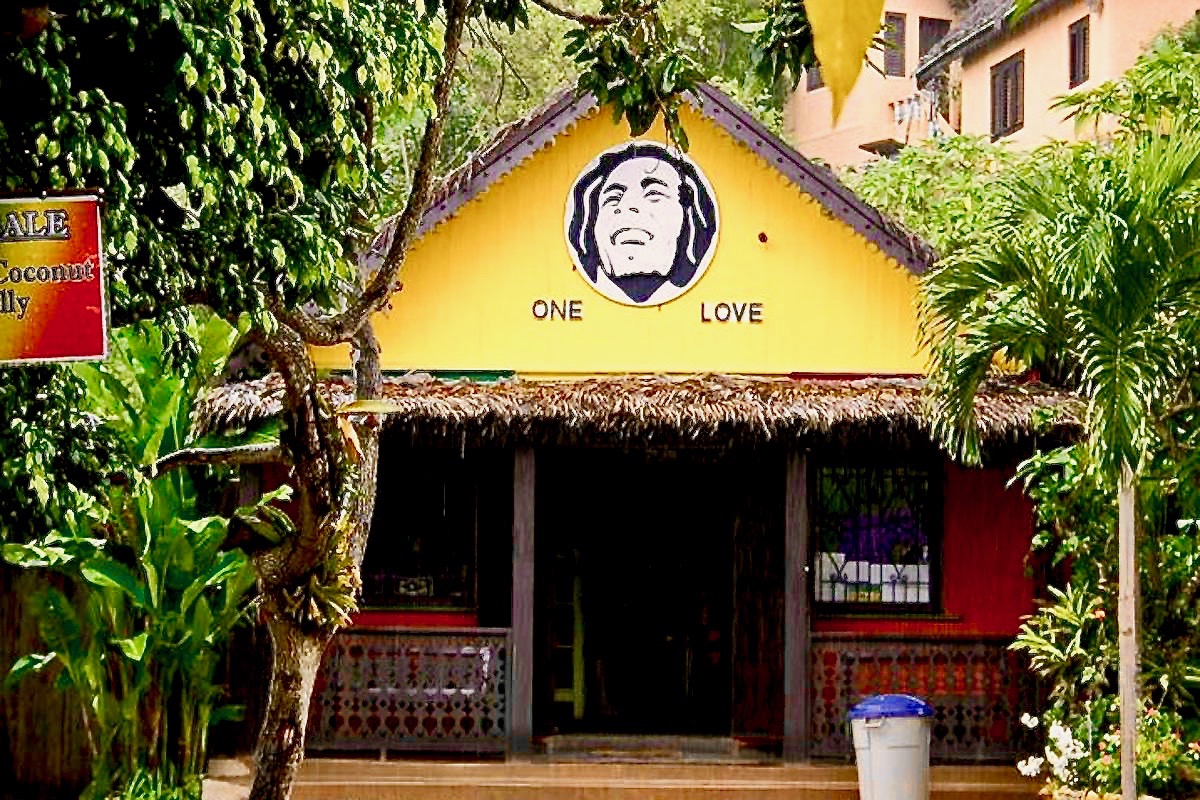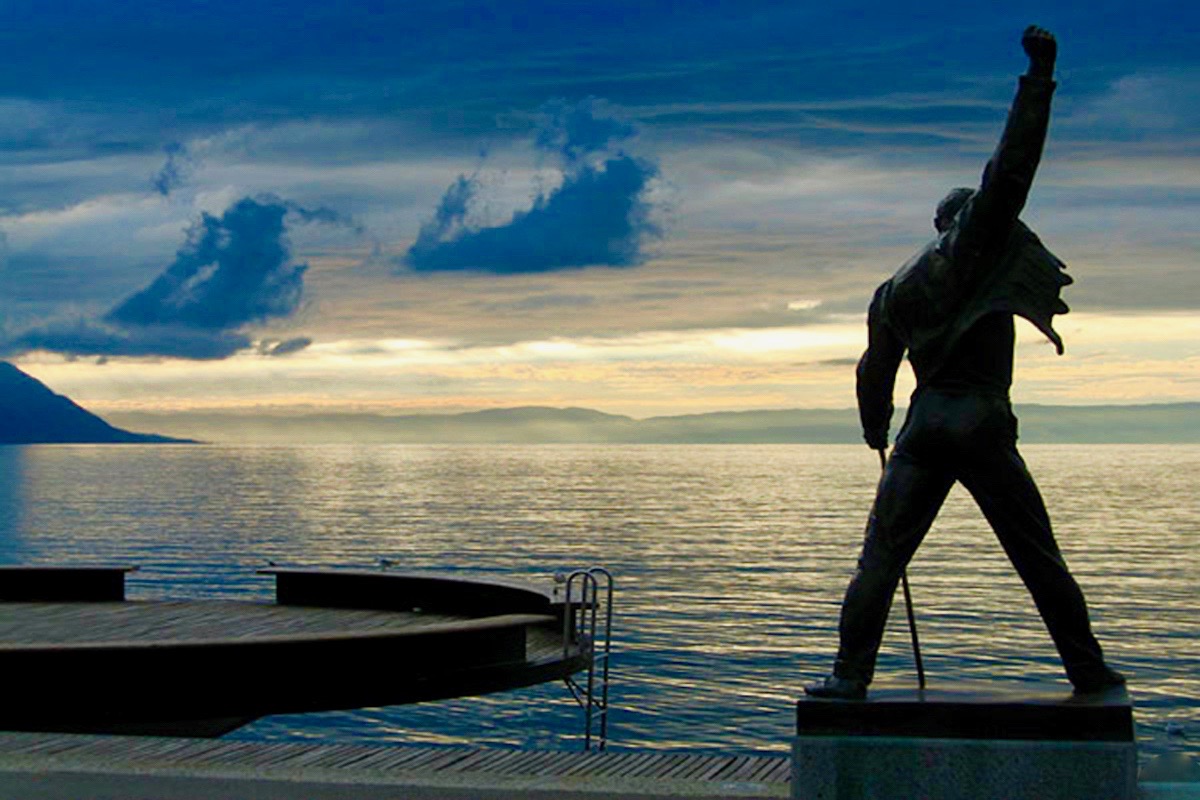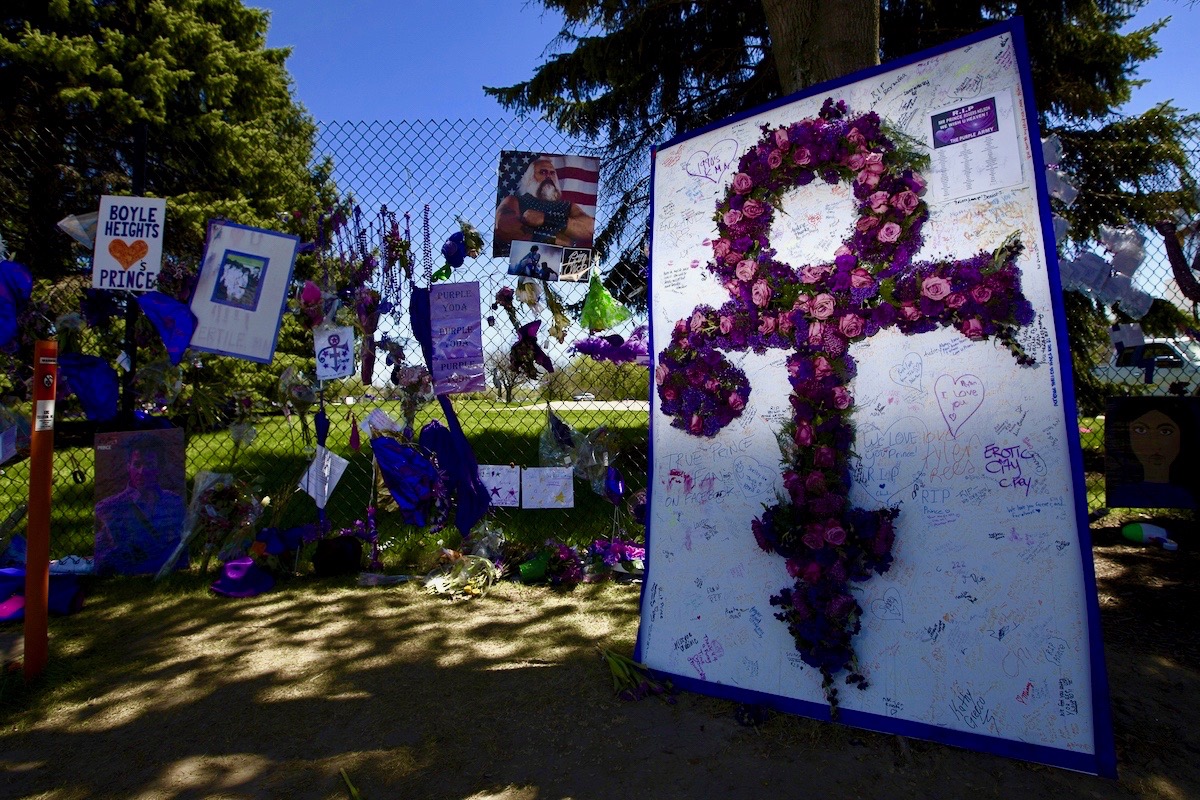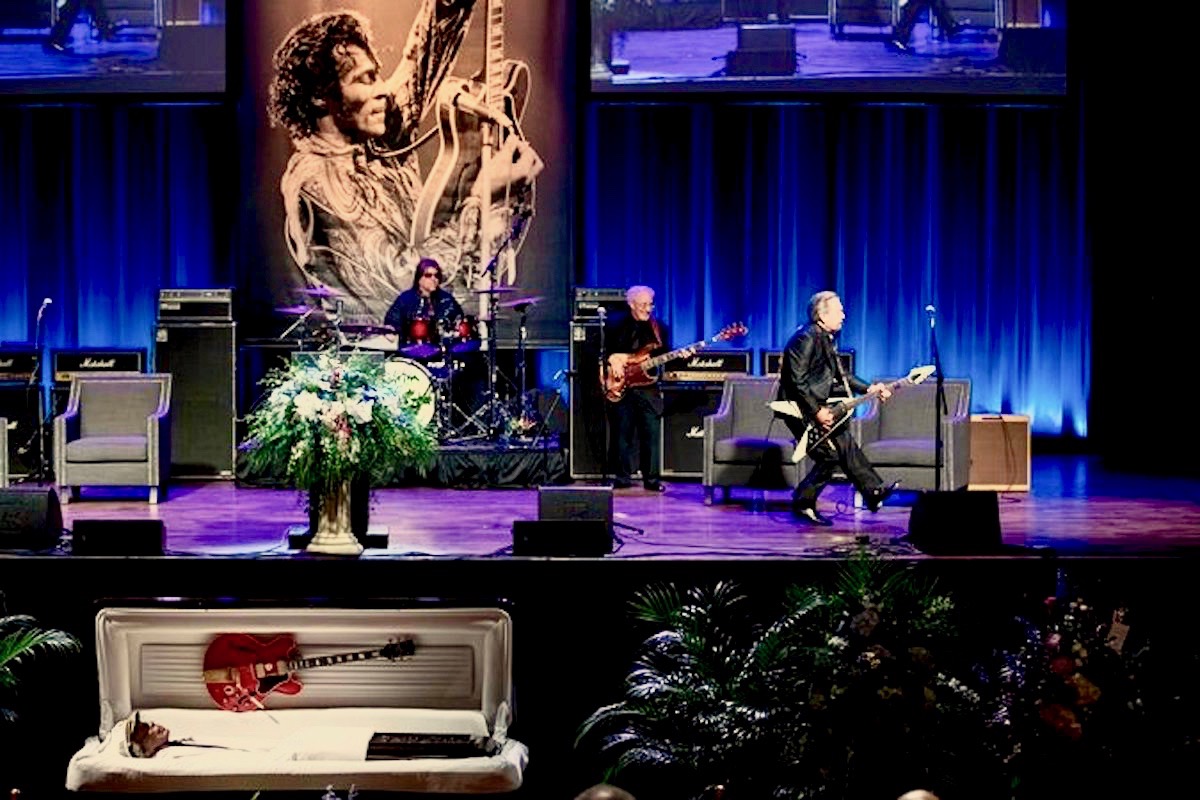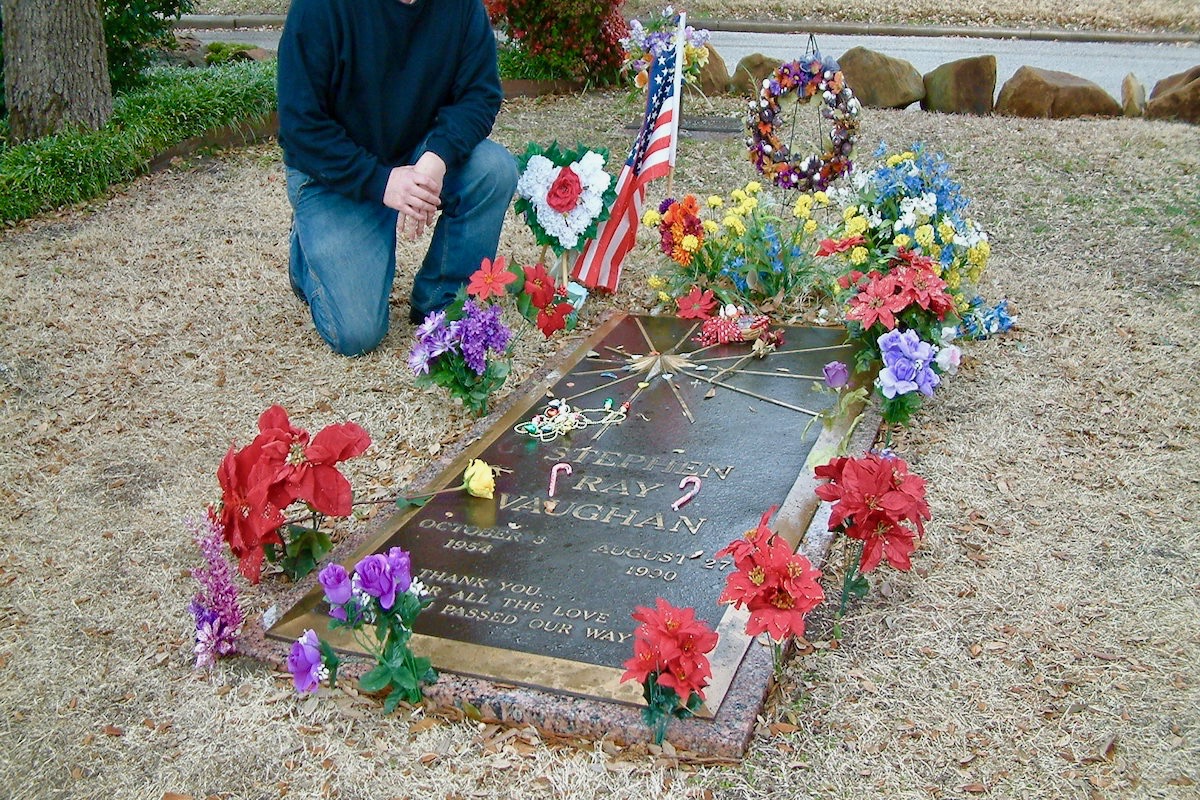 My generation lived through something special, that has never been repeated and may never be repeated, much like the Renaissance gave birth to Michelangelo, da Vinci, Raphael in one era, never to be recreated. In the era of Rock and Roll, when your desire was to be a musician, you could express yourself, and the audience had its ears open, attuned to the new and different created by Rock and Roll Heroes.
I started this website sometime in 2013 as a legacy site to pay tribute to the many wonderful musicians, singer frontmen and songwriters that paved the soundtrack of my life with their music. As an amateur rocker, who did not only listen to the music, but also played in many coverbands, duos and trios over the decades since rock and roll exploded into our lives, I realized later on in life, as I'm reluctantly entering the supposedly quiet years, that rock music between the mid 1950s and the 1990s, drove our entire culture. More than ever before in history was a global generation defined by music, as Rock and Roll and Rock/Pop became the soundtrack of our lives. It changed and over time defined politics, commerce, industry, transportation, communication, social interaction and education.
For 40 years it guided our sense of values, what was waste, what was cool and what was not. The electric guitar was cool. Rock and Roll was driven by the advance of the electric guitar. It demanded attention, even if only because of the volume and reach. It guided the best educated, revolutionary generation in history into adult hood.
But when our generation and our rock and roll heroes became corporate,  too overly self important and self indulgent, Rock lost its driving cultural influence and handed it over to new genres like Hip Hop and Electronic Dance Music (EDM).
By the 1990s, as one generation handed the musical torch to a new generation, rock had been bent and bullied into new music genres, promoted by different music distribution platforms and rapidly advancing entertainment technology outlets, and we kind of turned away from rock as if it were a youthful indiscretion.
And then, as history usually goes, we turned old enough to remember the power of rock in our younger years and we created niche markets for rock to live in, at least for the remainder of our years. As we are entering the third decade of the 21st century, I am noticing that a lot of young females guitarists across the globe are picking up the rock and roll torch, aided by marketing online resources such as youTube, Patreon and Vimeo video channels. It gives me hope for the future of rock and roll. But for now it's still a derivative of what we did fifty years ago. Give it time and they will make it their own and select new directions for rock and roll.
This website serves most as a tribute to our rock and roll heroes, and a little bit as a reminder to all of us baby boomers and rock music lovers, who picked up a guitar or kicked a drum in our formative years, and gained an understanding of how music transformed us and was our global language.
Johan Ramakers
IN
2022
 WE SAID GOODBYE TO:
• Keith Levene – guitarist/founder of the Clash – (18 July 1957 – 11 November 2022) • Liver Cancer • https://en.wikipedia.org/wiki/Keith_Levene
• Garry Roberts – guitarist for the Boomtown Rats (16 June 1950 – 9 November 2022) • unknown • https://en.wikipedia.org/wiki/Garry_Roberts
• Jerry Lee Lewis (87) Early rock and roll pioneer and member of the Million Dollar quartet (Sept. 29, 1935 – October 28, 2022 • old age – https://rockandrollparadise.com/jerry-lee-lewis-10-2022/
• Dan McCafferty (76) Vocalist/Frontman for Nazareth  (14 October 1946 – 8 November 2022)• (COPD)- https://rockandrollparadise.com/dan-mccafferty-11-2022/
• John Till – guitarist for Janis Joplin (December 24, 1945 – September 4, 2022)
• Bill Pitman (102) early r&r guitar virtuoso and member of the Wrecking Crew (February 12, 1920 – August 11, 2022) • fall – https://en.wikipedia.org/wiki/Bill_Pitman
• Olivia Newton John (73) Pop Disco sensation (26 September 1948 – 8 August 2022) cancer • https://en.wikipedia.org/wiki/Olivia_Newton-John
• David Muse (73) Multi-instrumentalist, played with Firefall / The Marshall Tucker Band (27 July 1949 – 6 August 2022)
• Judith Durham (79) Lead singer with folk group The Seekers (3 July 1943 – 5 August 2022) – Lung disease • https://rockandrollparadise.com/judith-durham-8-2022/
• Manny Charlton (80) Guitarist with rock band Nazareth (25 July 1941 – 5 July 2022) –
• Brett Tuggle (70) Keyboardist for Dave Lee Roth / Fleetwood Mac (23 September 1951 – 19 June 2022)
• Jim Seals (80) Singer / guitarist with soft rock duo Seals And Crofts (17 October 1941 – 6 June 2022)
• Alec John Such (70) Bass player with Bon Jovi (1983 to 1994) (14 November 1951 – 5 June 2022)
• Ronnie Hawkins (87) rock and roll singer pioneer (10 January 1935 – 29 May 2022)
• Steve Broughton (72) Drummer with the Edgar Broughton Band, worked with Roy Harper / Mike Old (20 May 1950 – 29 May 2022)
• Alan White (72) Drummer with Yes, former member of The Plastic Ono Band (14 June 1949 – 26 May 2022)
• Andy Fletcher (60) Keyboard player and founding member of Depeche Mode (8 July 1961 – 26 May 2022)
• Vangelis (79) Keyboardist-composer for Aphrodite's Child (29 March 1943 – 17 May 2022)
• Rick Price (77) Bassist with The Move / Wizzard (10 June 1944 – 17 May 2022)
• Ricky Gardiner (73) Guitarist with David Bowie / Iggy Pop (31 August 1948 – 13 May 2022)
• Ric Parnell (70) Drummer with rock band Atomic Rooster (13 August 1951 – 1 May 2022)
• Andrew Woolfolk (71) Saxophonist, member of Earth, Wind & Fire (11 October 1950 – 25 April 2022)
• Guitar Shorty (87) Blues guitarist / singer (8 September 1934 – 20 April 2022)
• Jerry Doucette (70) Canadian guitarist, singer, songwriter (9 September 1951 – 18 April 2022)
• Bobby Rydell (79) Rock and Roll pioneer singer (26 April 1942 – 5 April 2022) • https://en.wikipedia.org/wiki/Bobby_Rydell
• Taylor Hawkins (50) Drummer with Foo Fighters – Overdose – (17 February 1972 – 25 March 2022)• https://en.wikipedia.org/wiki/Taylor_Hawkins
• Bert Ruiter (75) Monster bassist for Dutch Prog Rock band Focus (26 November 1946 – 24 March 2022)
• Barry Bailey (73) Guitarist for Atlanta Rhythm Section (12 June 1948 – 12 March 2022)
• Gary Brooker – Lead singer for Procol Harum (May 29, 1945 – February 19, 2022) – cancer – https://en.wikipedia.org/wiki/Gary_Brooker
• Ian McDonald (75) Saxophonist/keyboardist for King Crimson/Foreigner (25 June 1946 – 9 February 2022)
• Donny Gerard (75) Lead singer with Skylark (19 March 1946 – 3 February 2022)
• Willie Leacox (74) Drummer with America (1973 – 2014) (31 March 1947 – 2 February 2022)
• Don Wilson (88) Guitar player with instrumental rock pioneers The Ventures (10 February 1933 – 22 January 2022)
• Meat Loaf – born Marvin Lee Aday (September 27, 1947 – January 20, 2022) – unspecified – https://en.wikipedia.org/wiki/Meat_Loaf
• Dick Halligan (78) Keyboard player / composer, founding member of jazz-rock band Blood, Sweat & Tears (29 August 1943 – 18 January 2022)
• Ronnie Spector – lead singer for the Ronettes  (10 August 1943 – 12 January 2022) – cancer – https://en.wikipedia.org/wiki/Ronnie_Spector
• Calvin Simon (79) Singer with Parliament Funkadelic (22 May 1942 – 6 January 2022)
For all the heroes we lost in rock's history, dating back to the early origins in the late 1930, all the way to the present day, click HERE