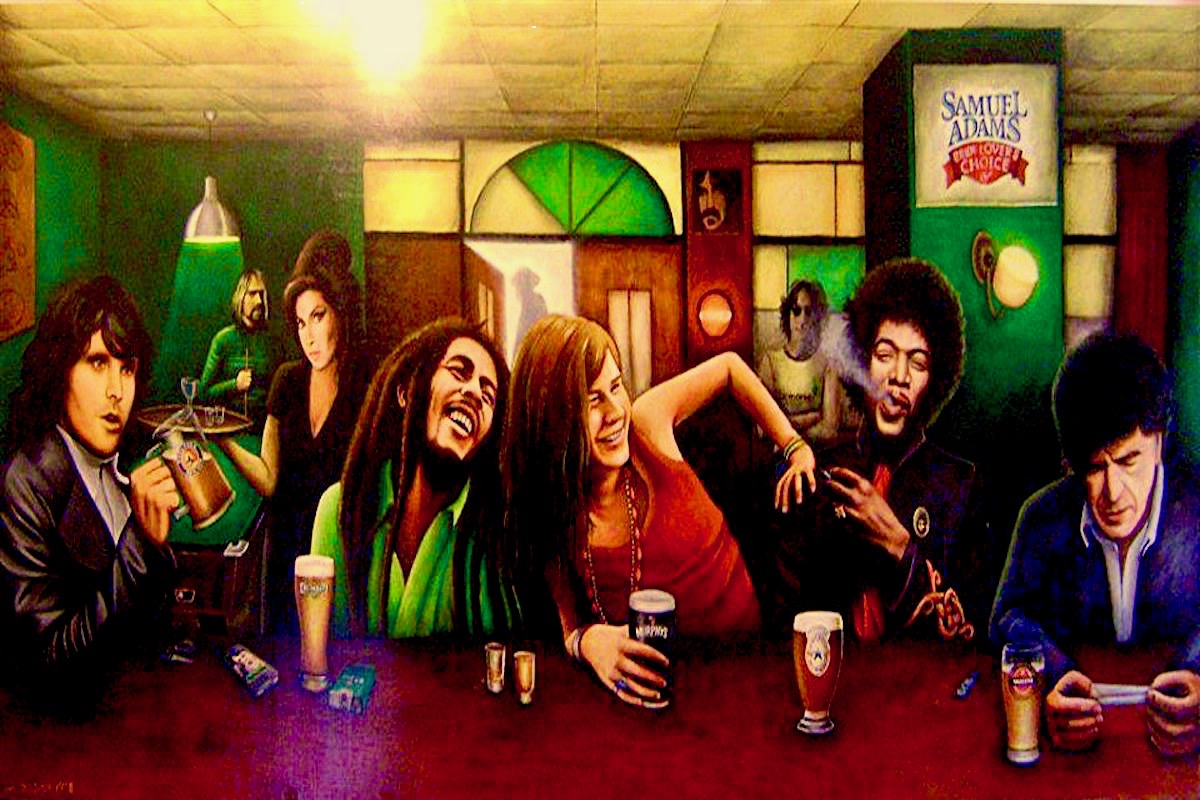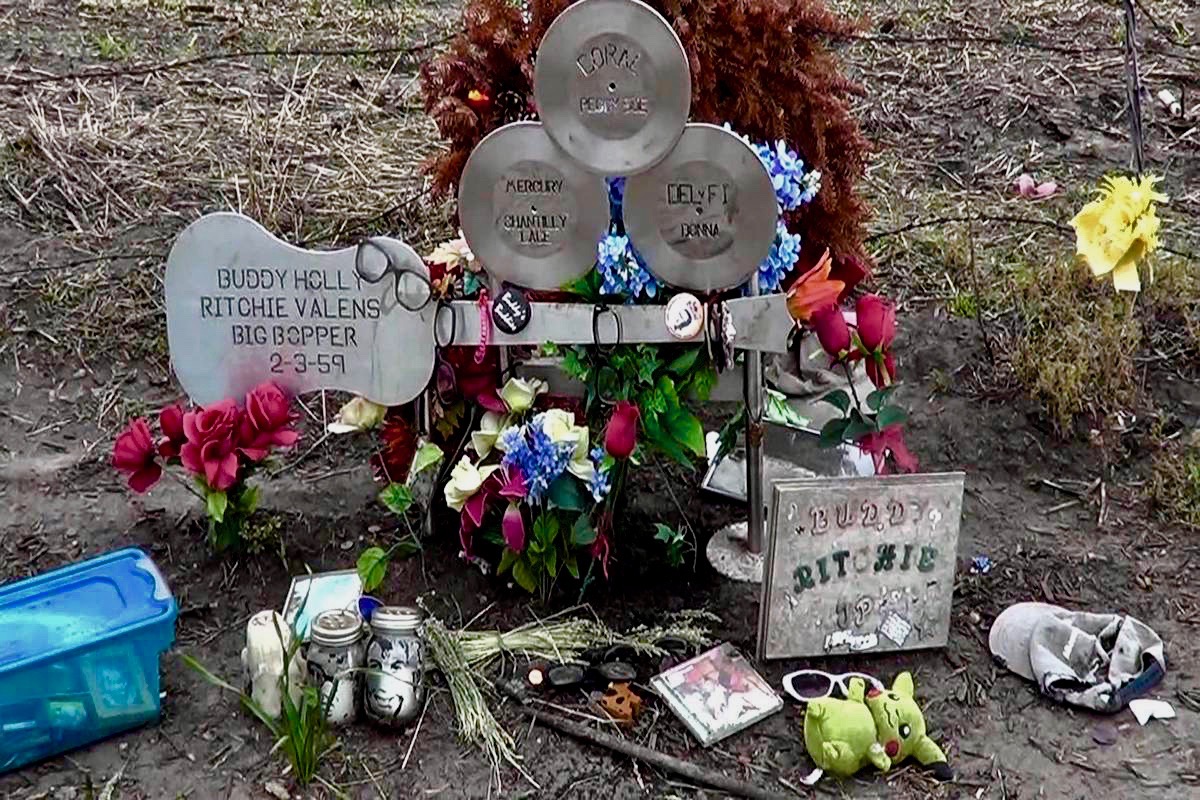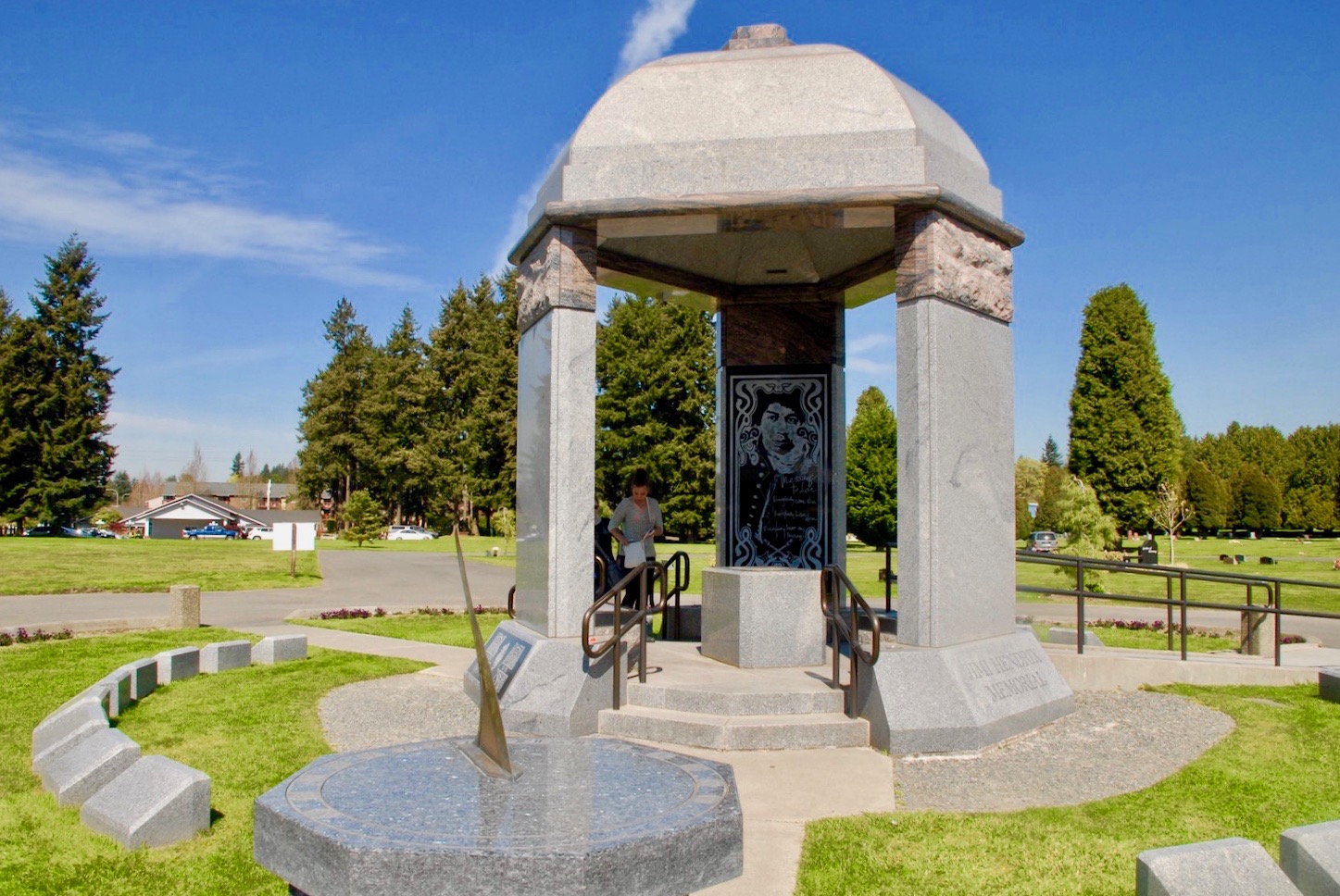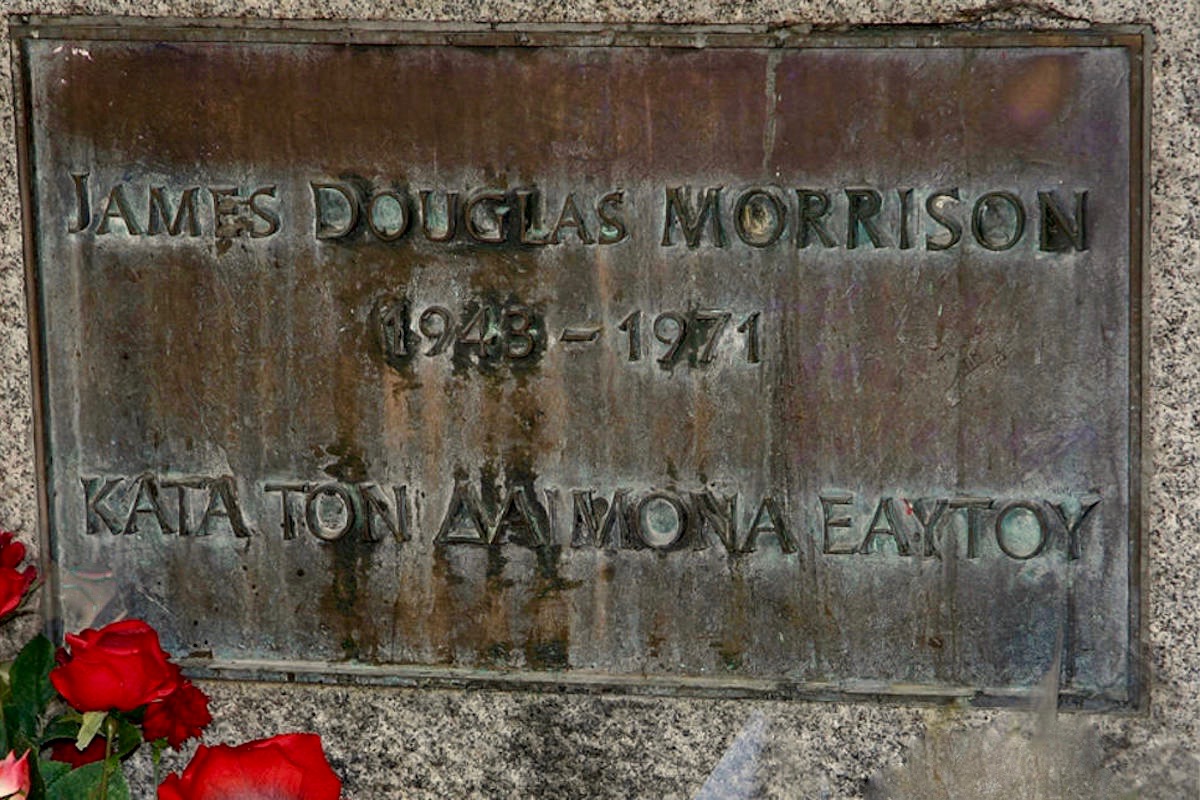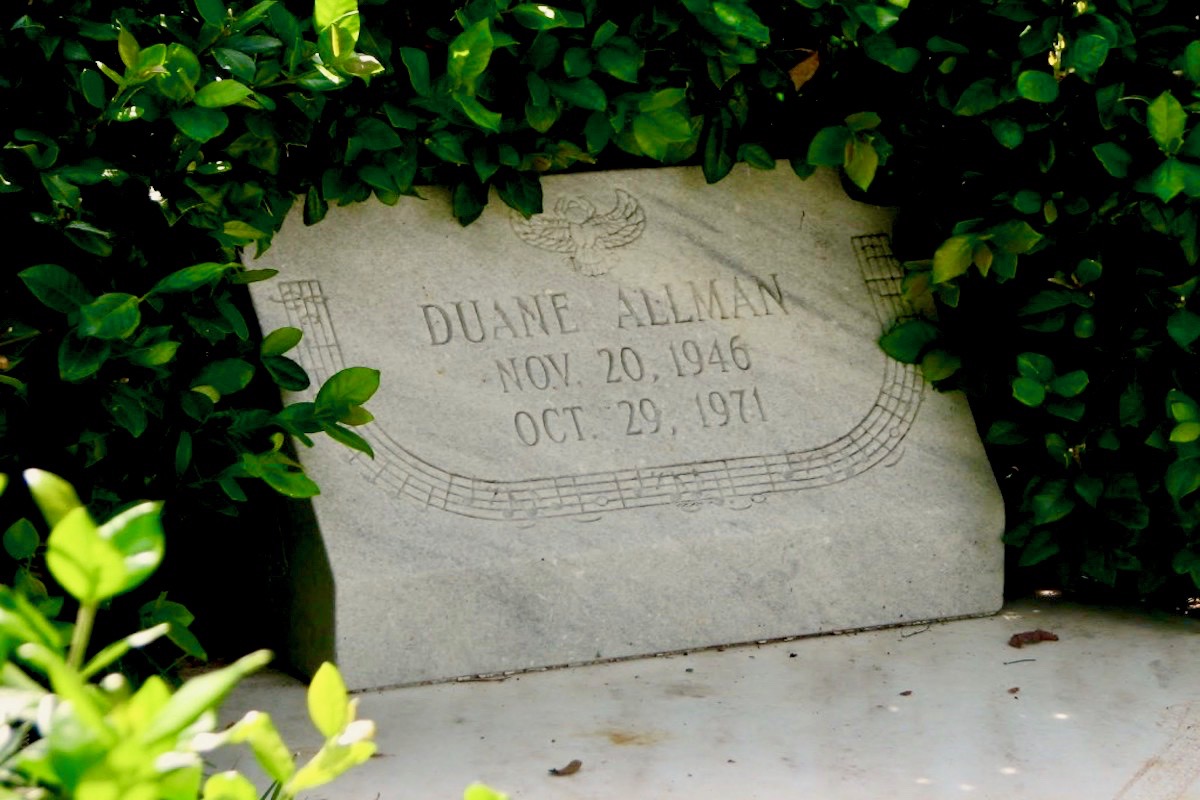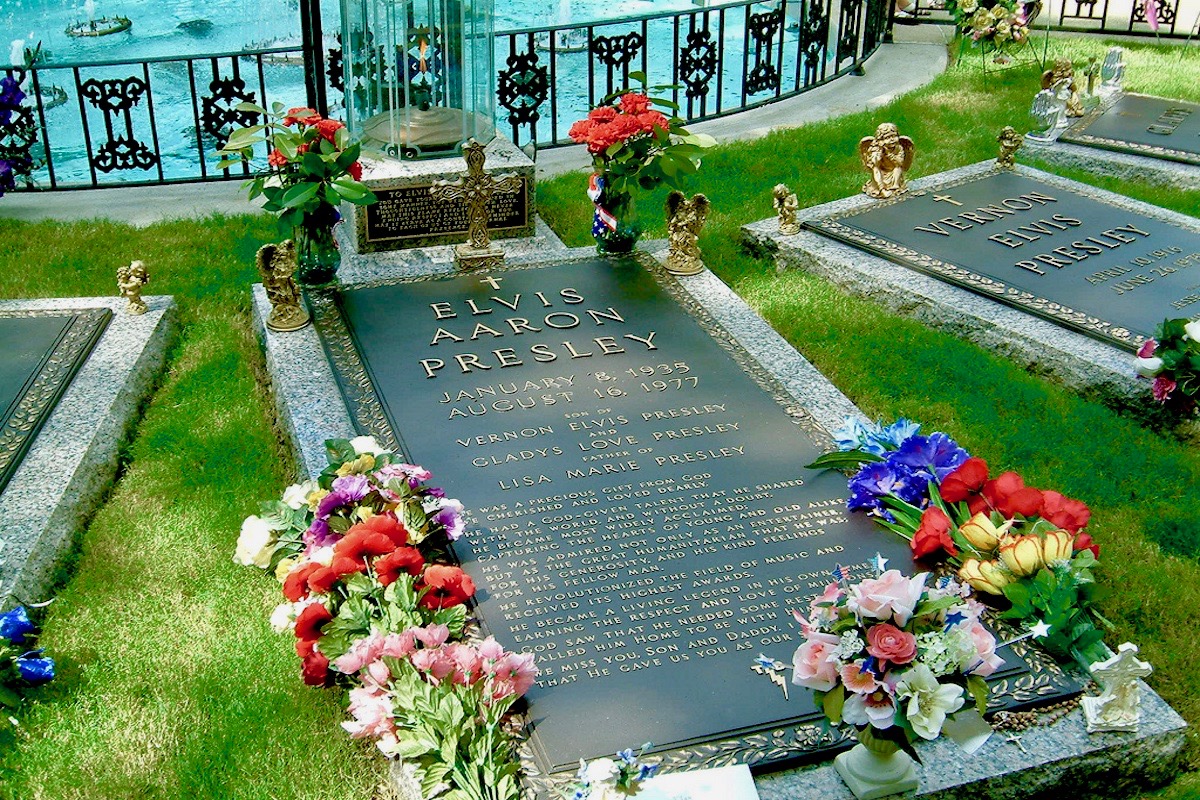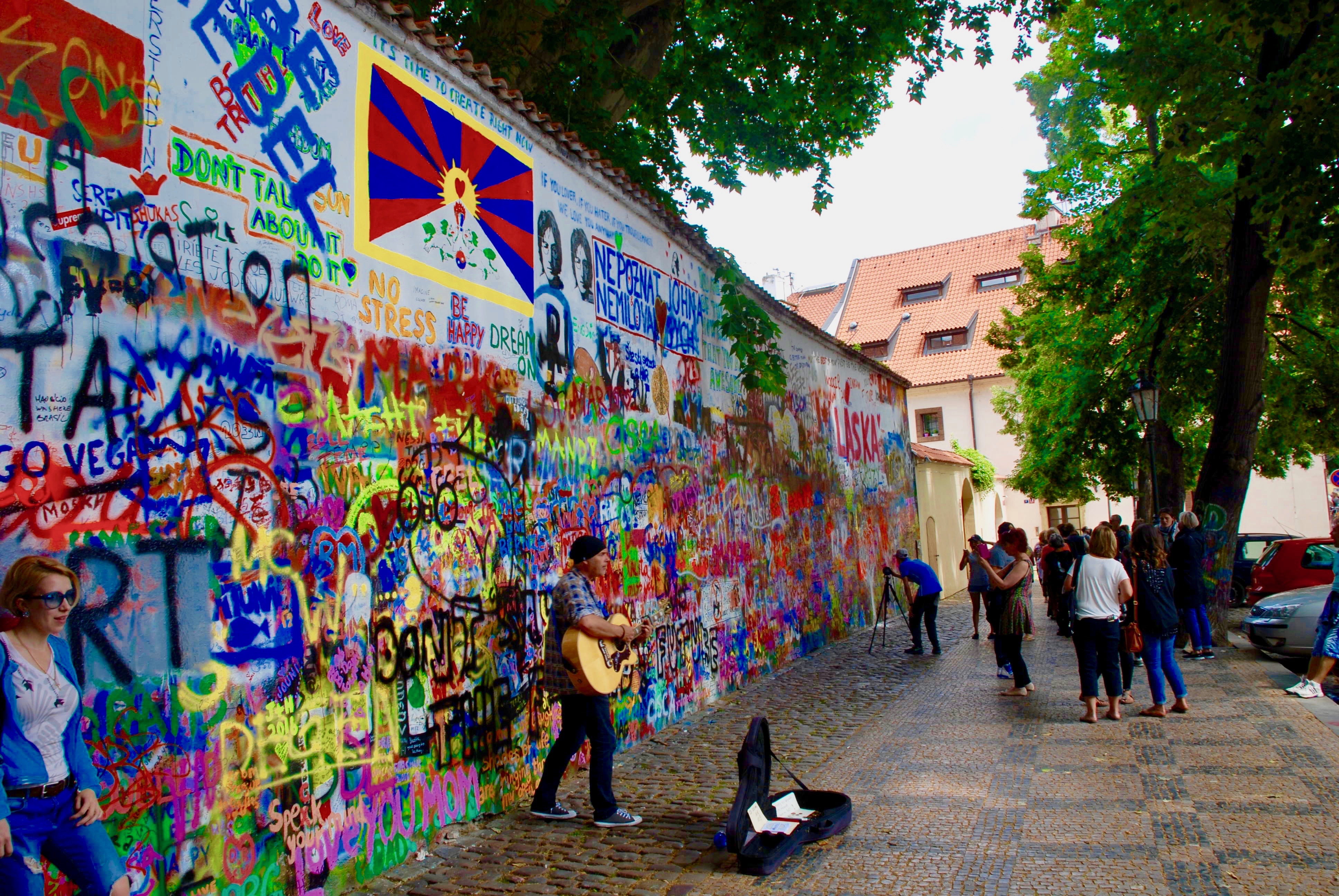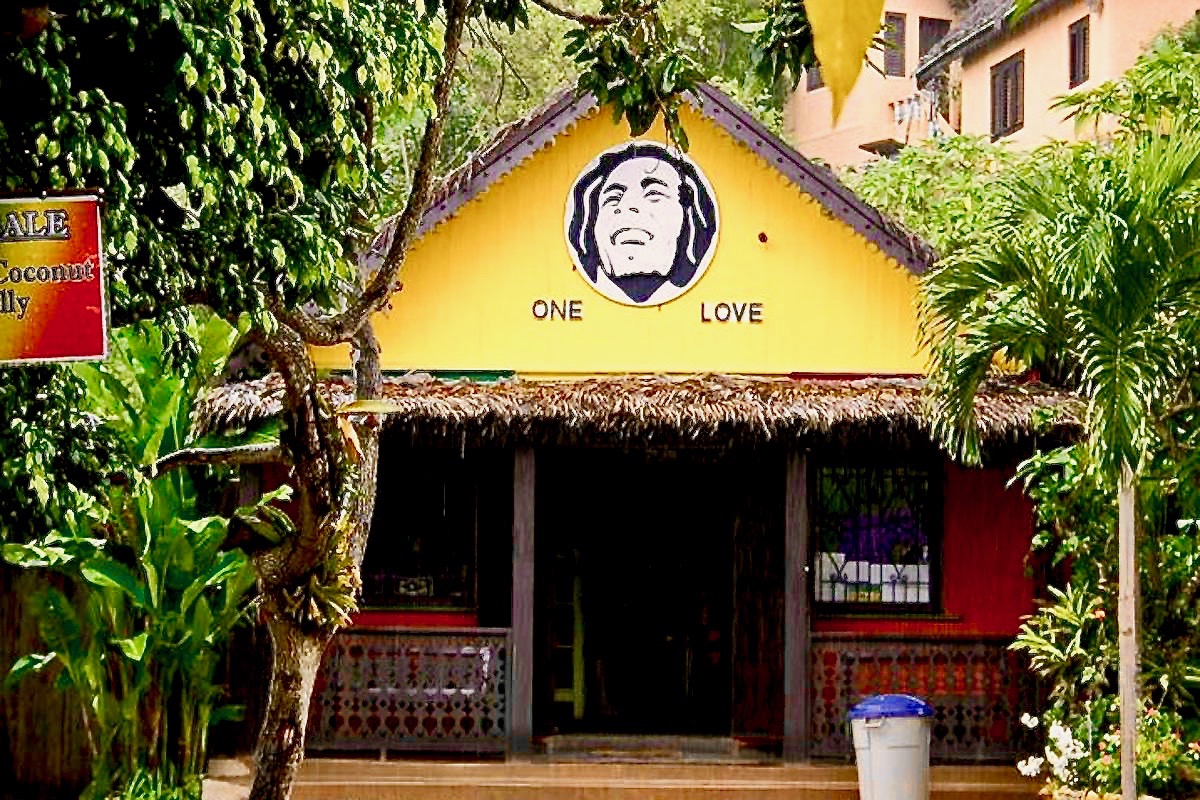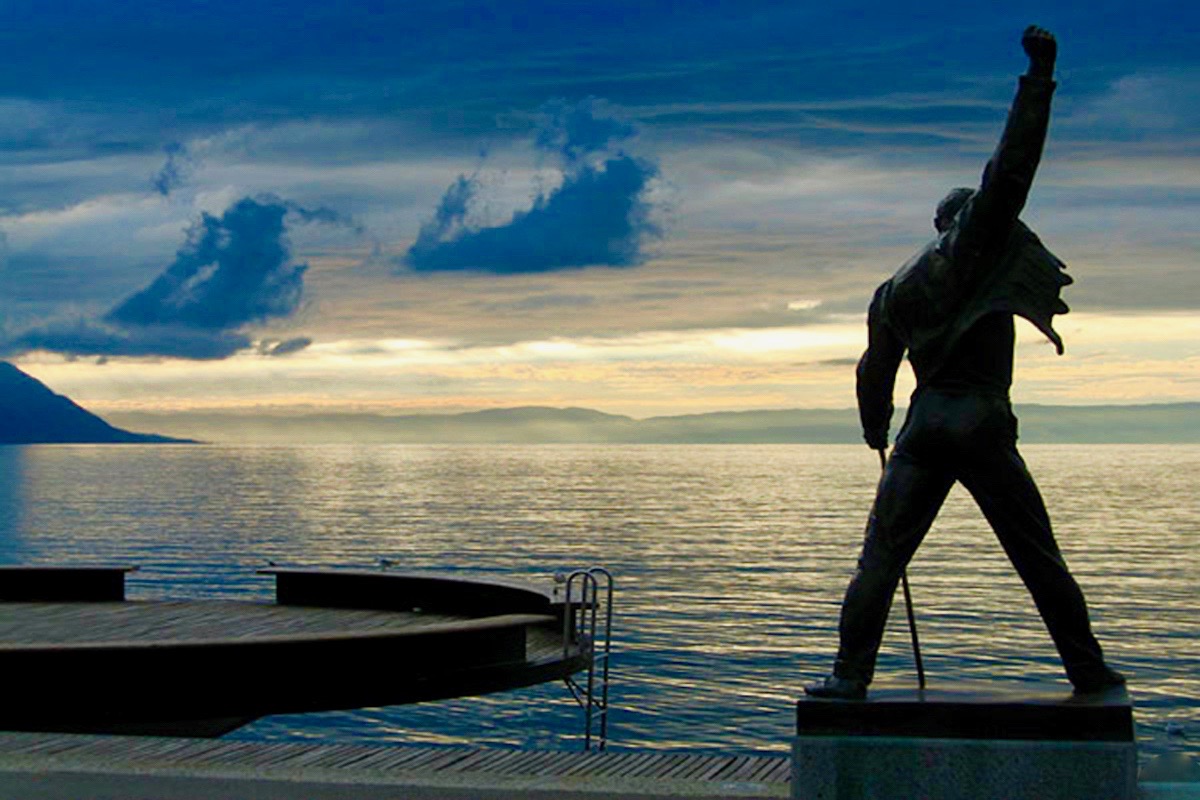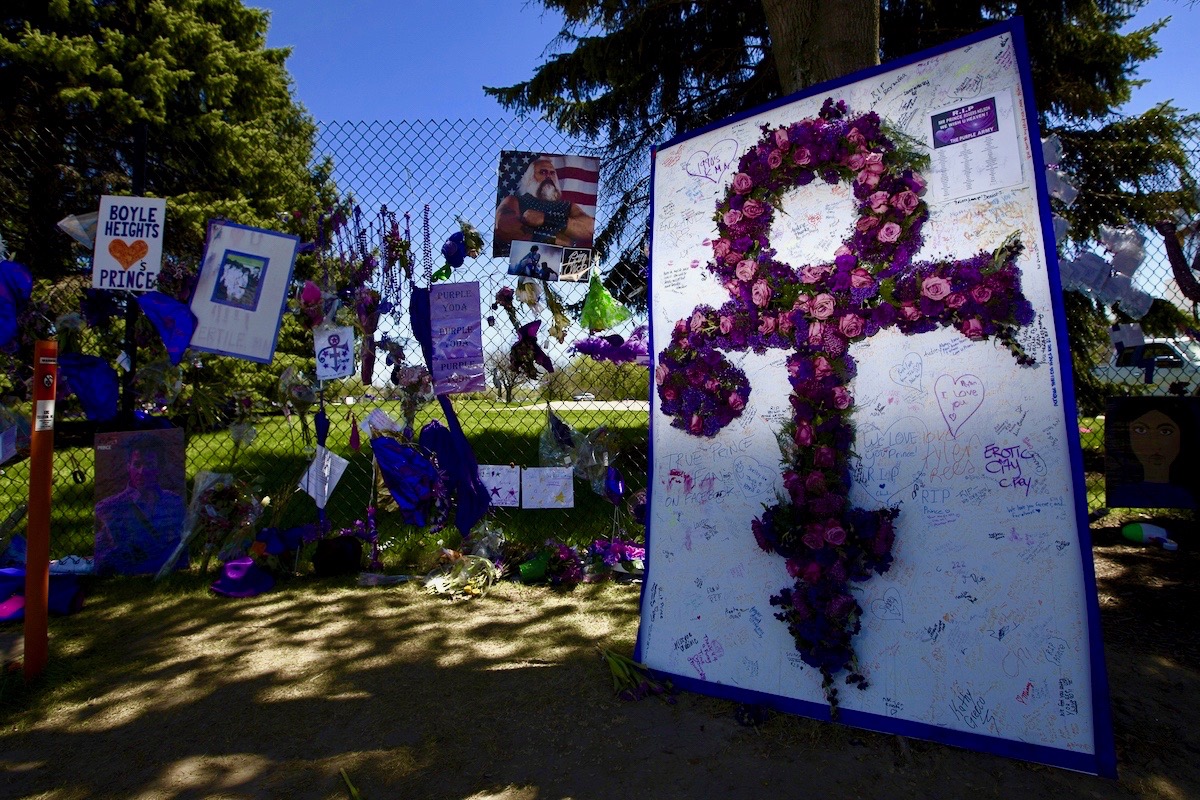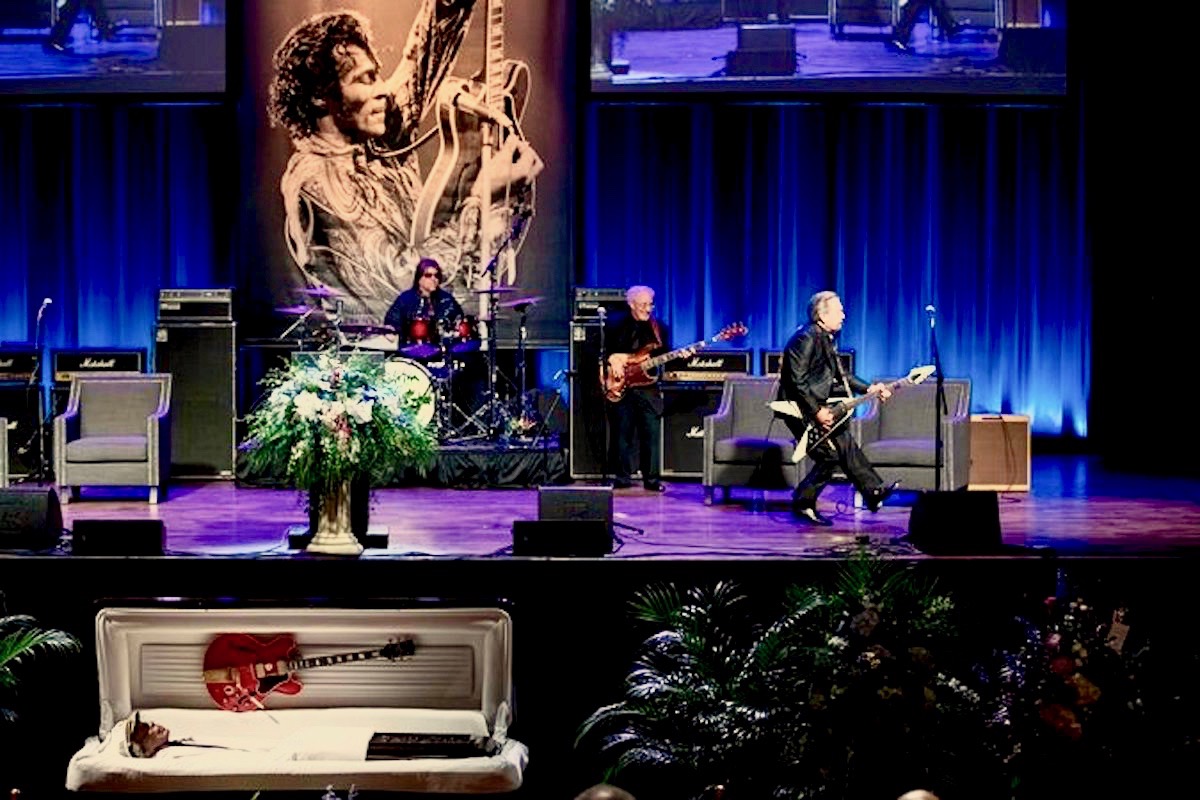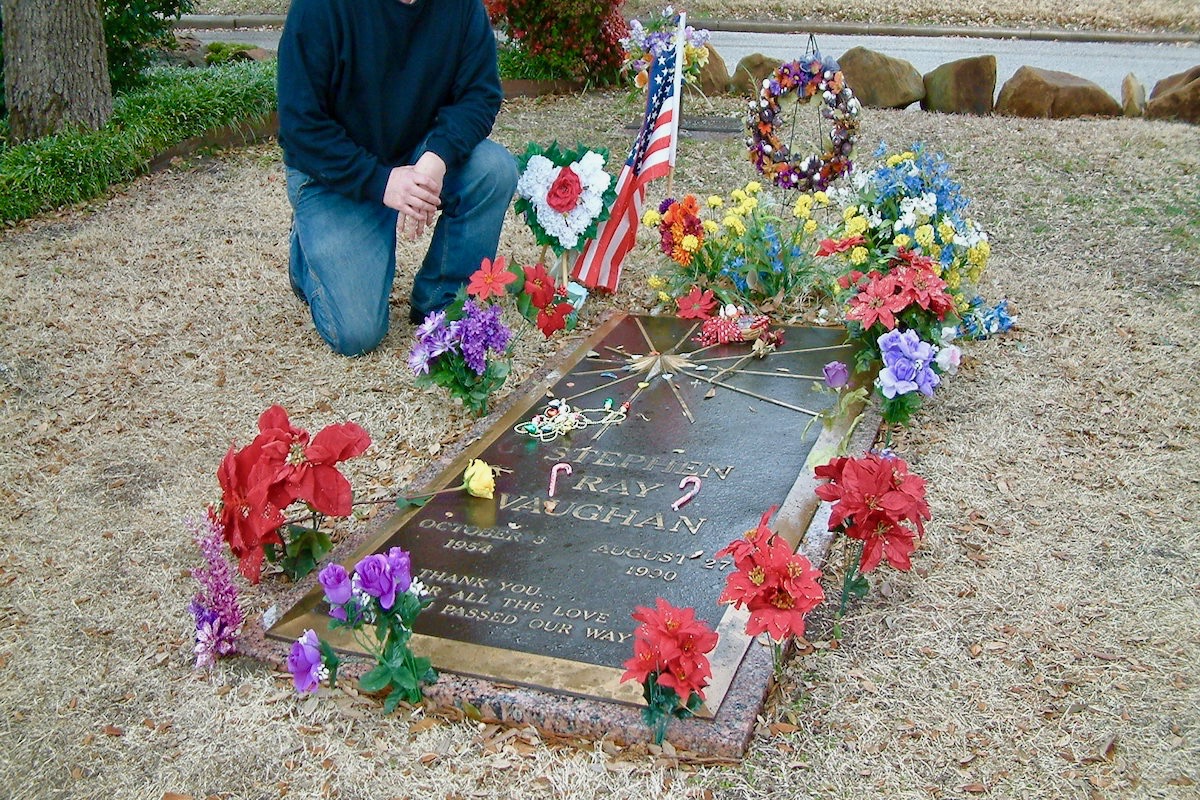 Bar Reunion in Rock and Roll Paradise
Robert Johnson - Sold his Soul at Crossroads in Clarksdale, MS
The Day the Music Died - RIP Buddy Holly @ Ritchie Valens
Jimi Hendrix Memorial near Seattle, WA
Jim Morrison at Pere Lachaise in Paris
Duane Allman - Allman Brothers Band
Elvis - Gravesite at Graceland in Memphis
John Lennon Wall In Prague, Czech Republic
Bob Marley - One Love; made reggae music a world music
Freddie Mercury - Superstar Showman/Singer/Songwriter
Prince - Brilliantly Extravagant
Chuck Berry - Rollover Beethoven really started the Rock and Roll Era
Stevie Ray Vaughan - His every note became a lightning strike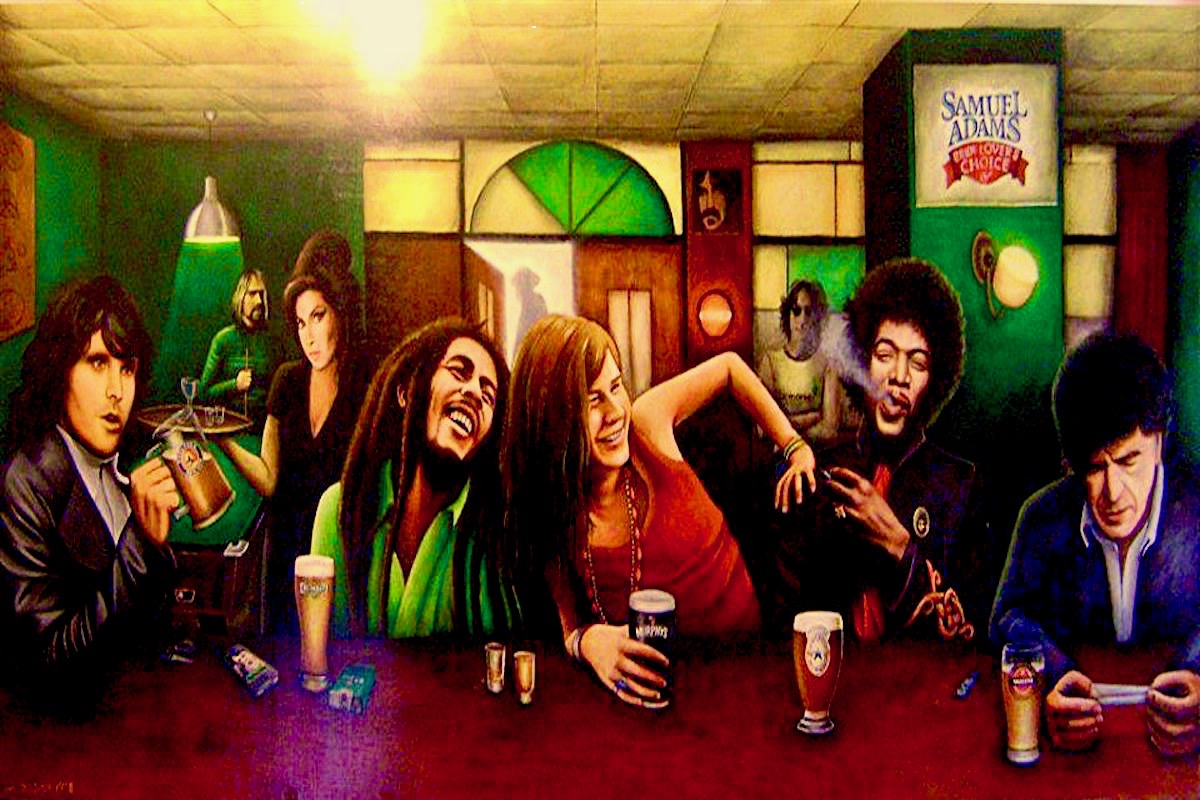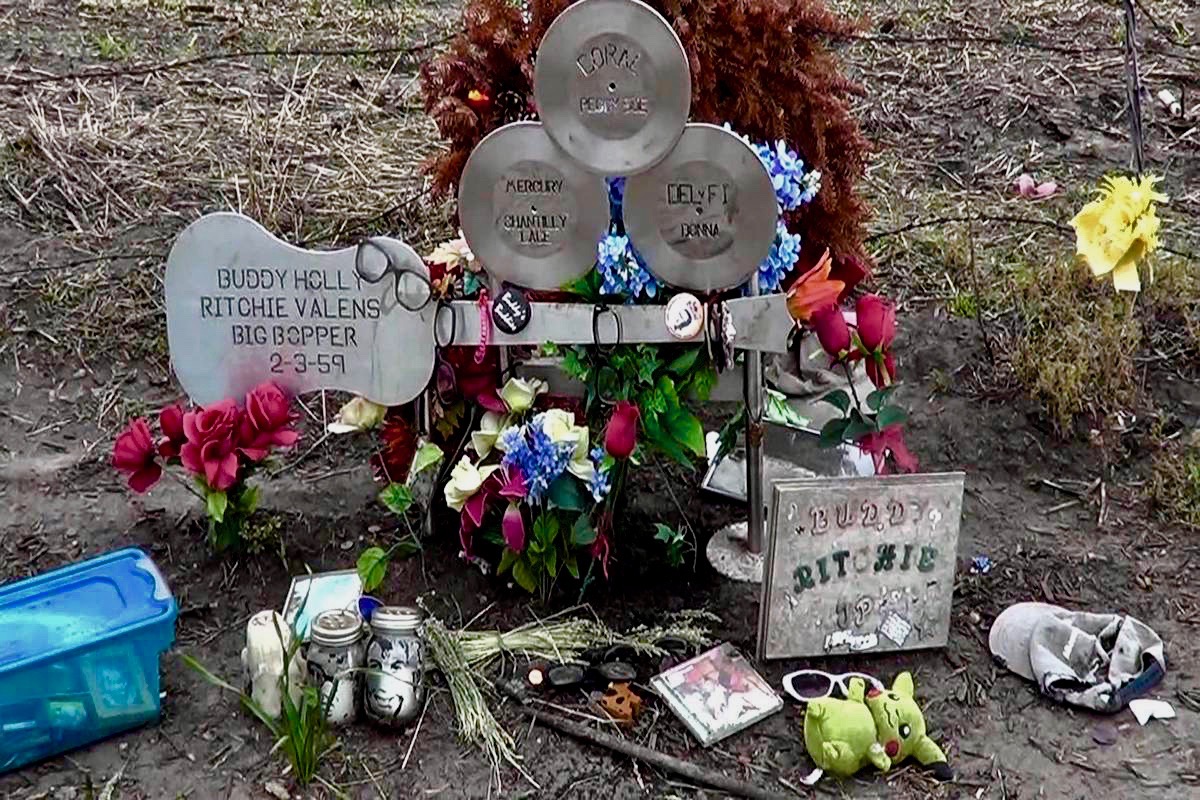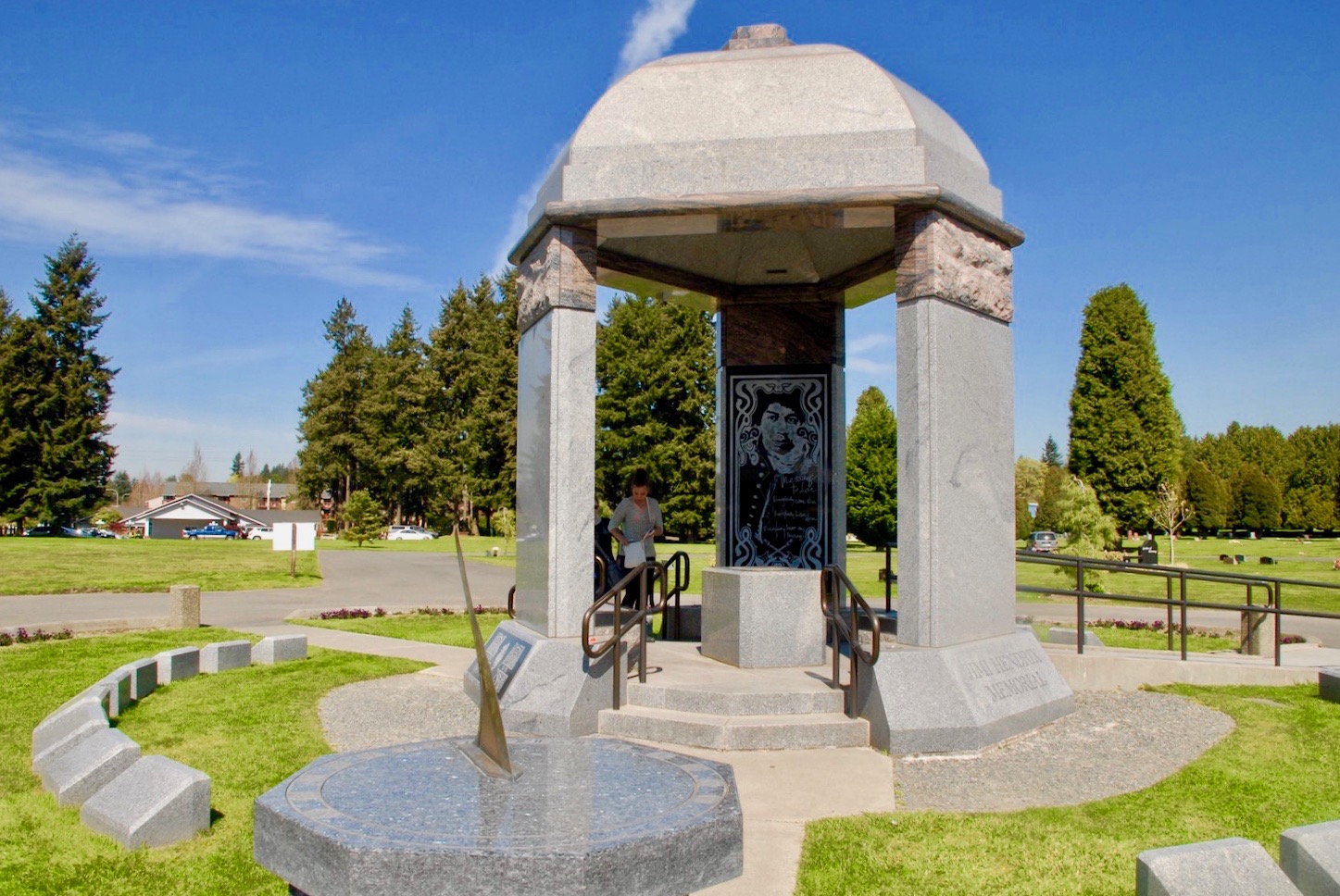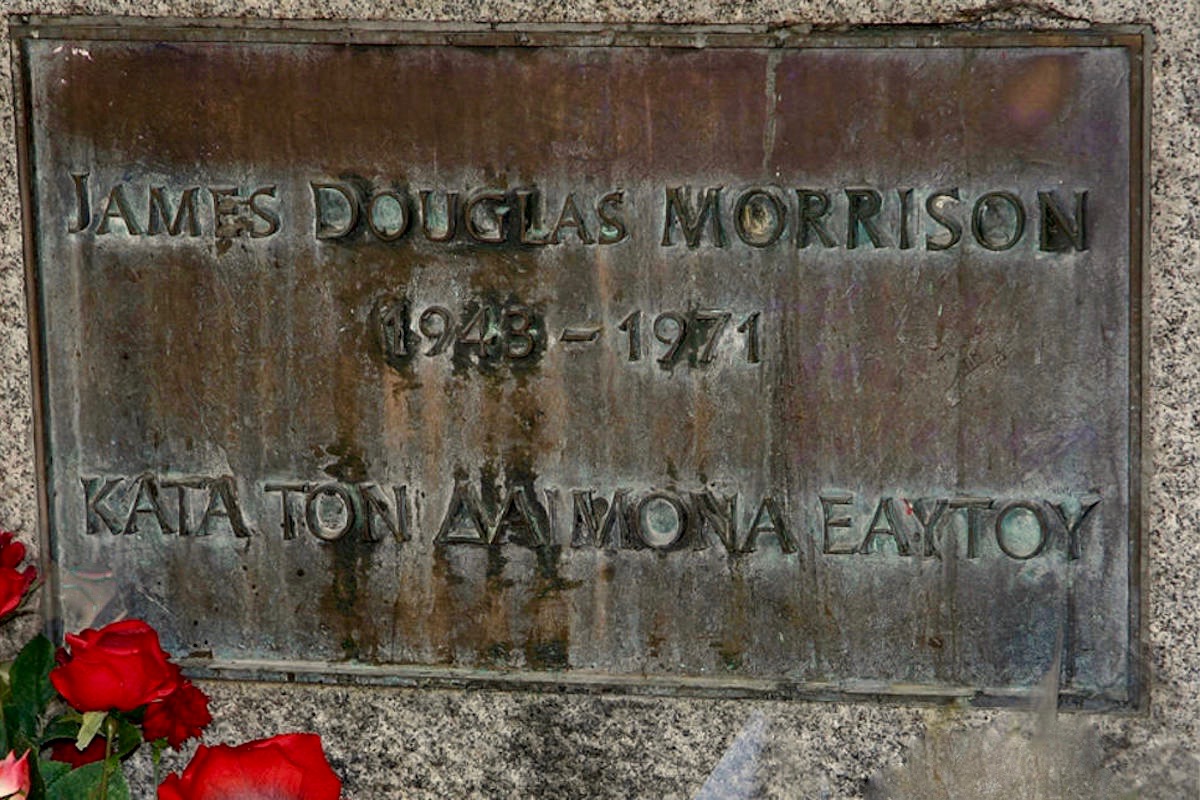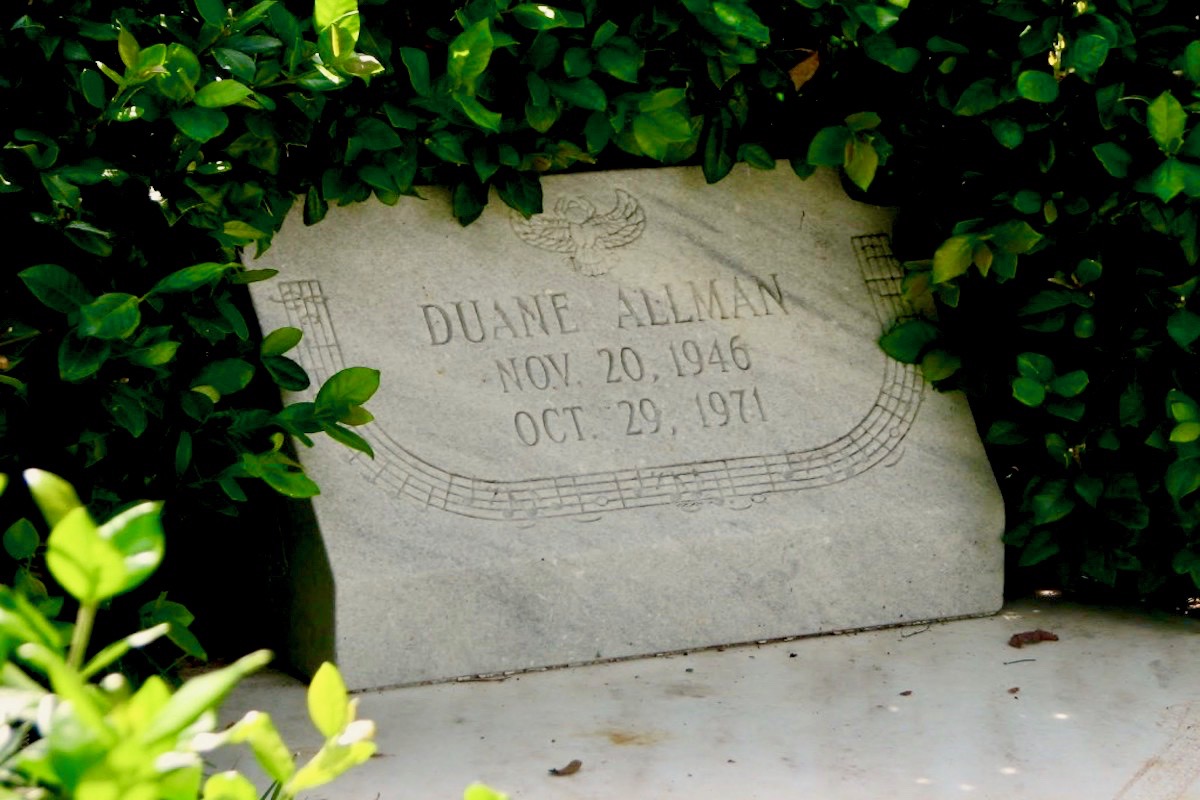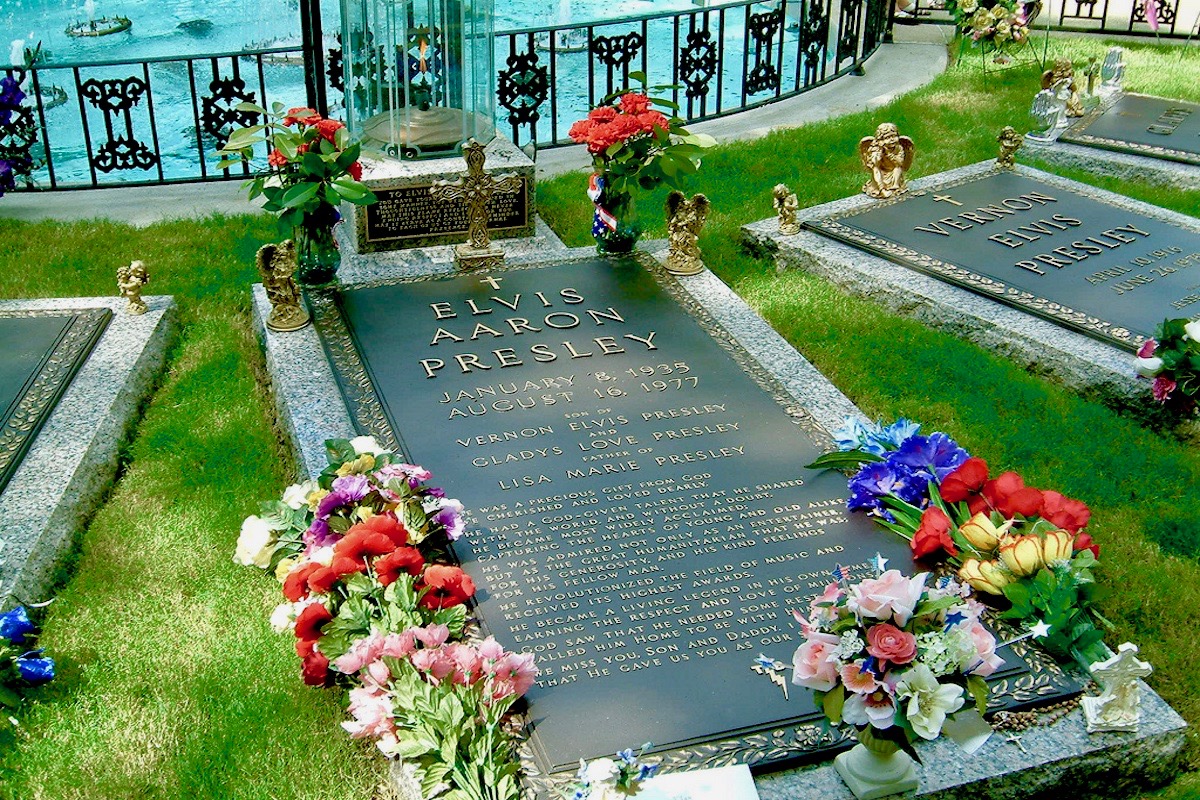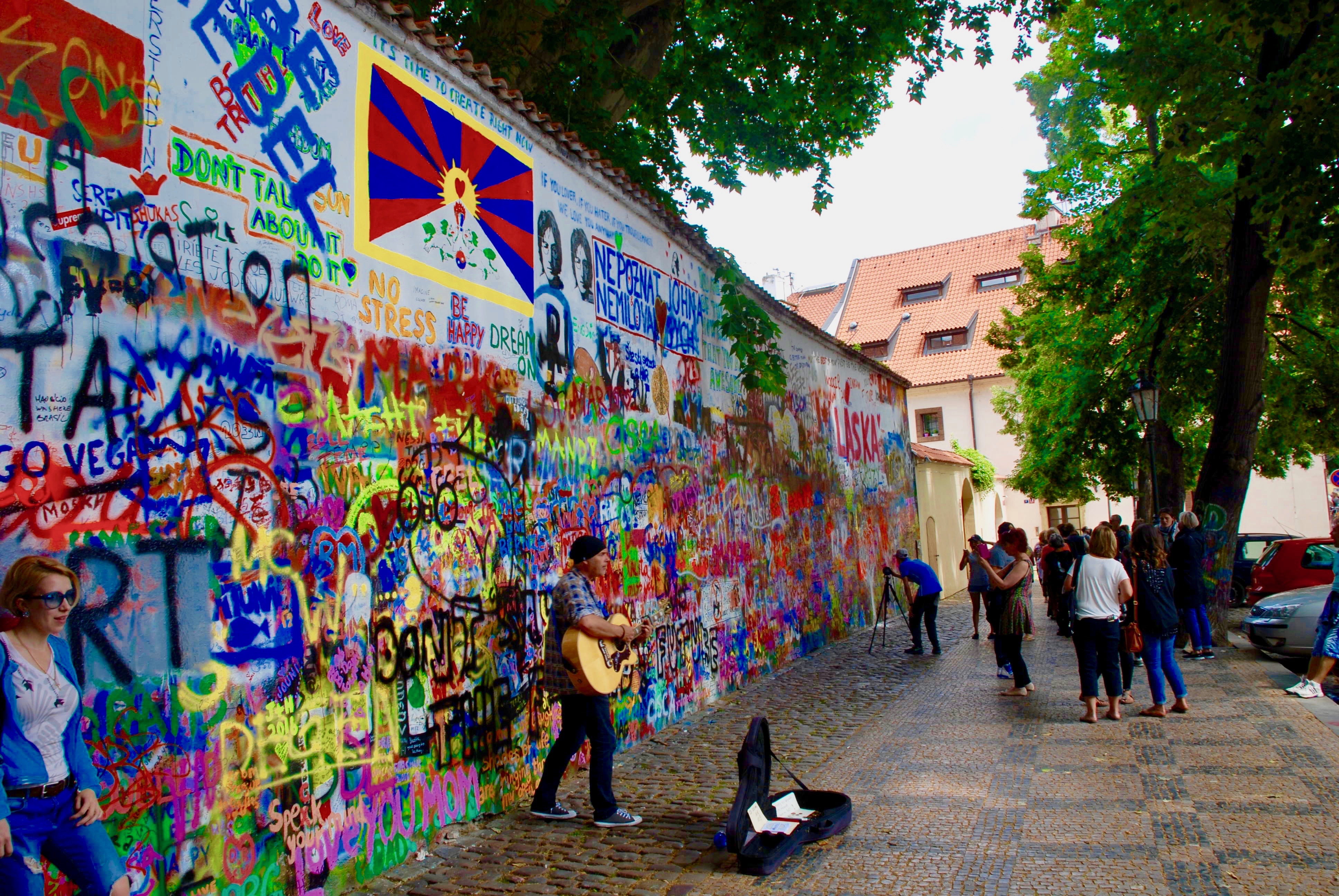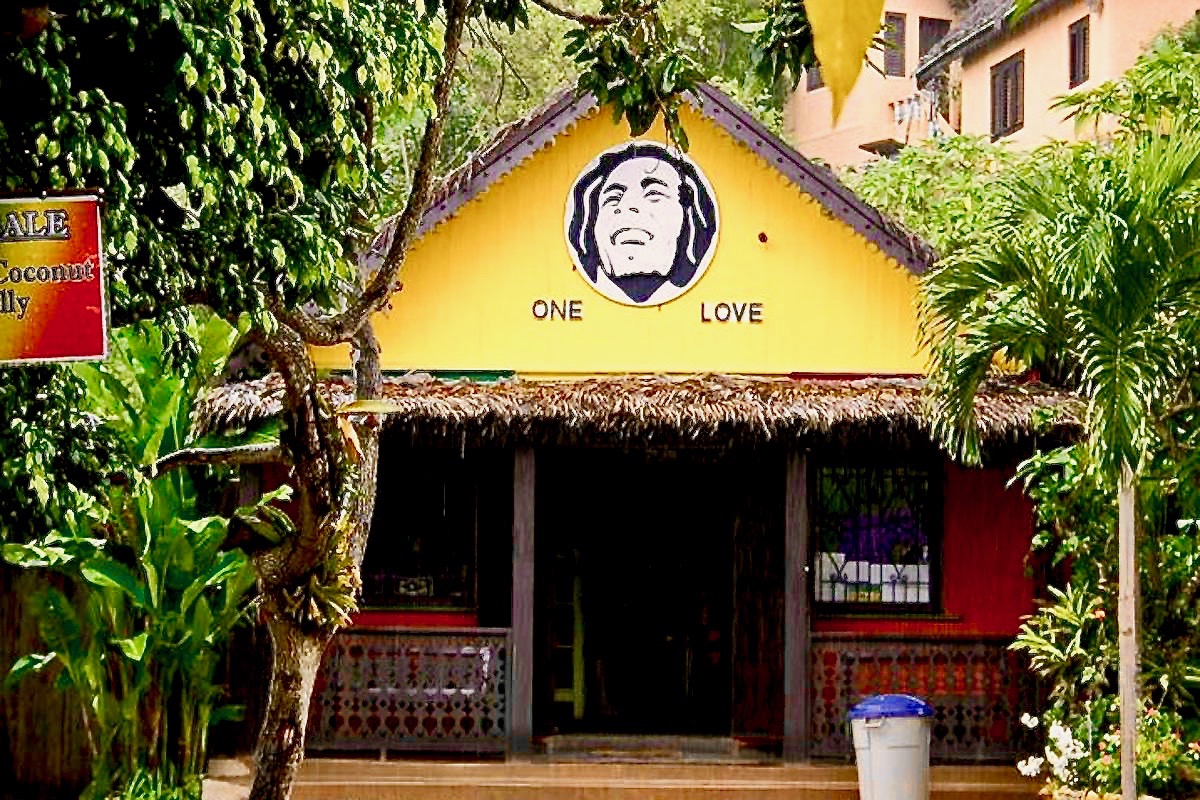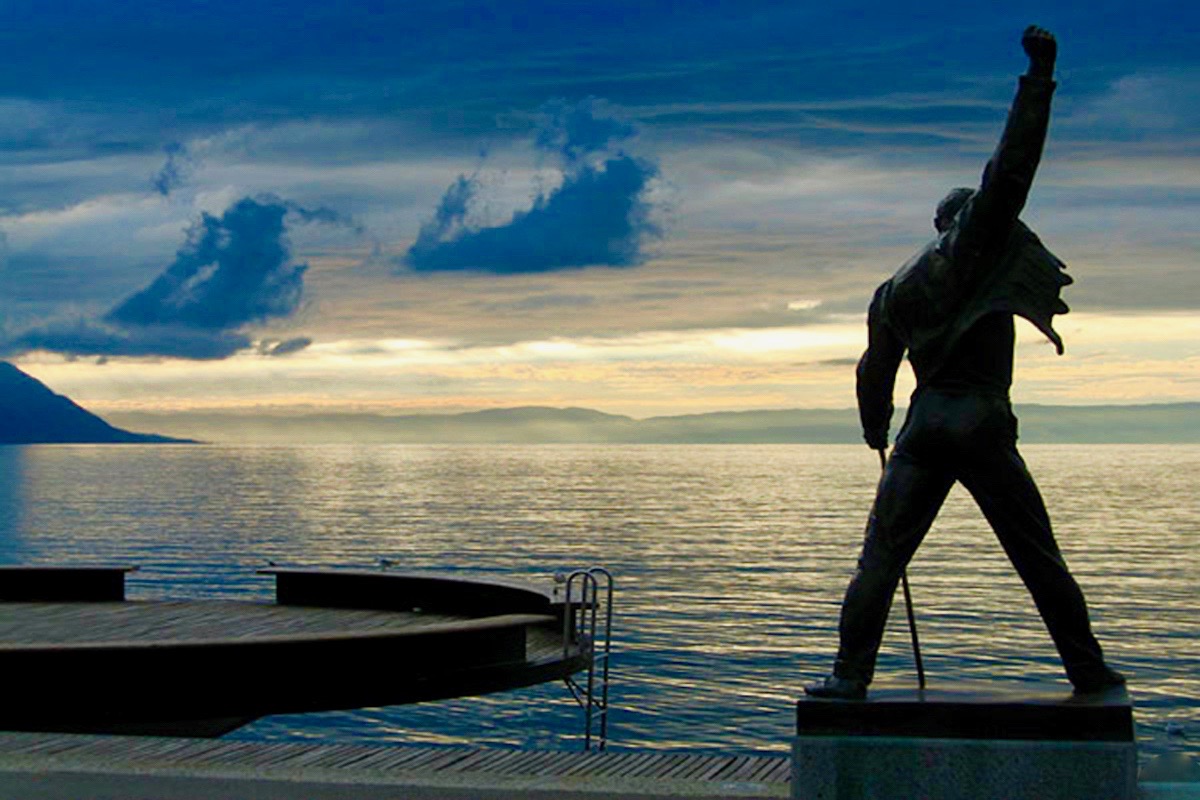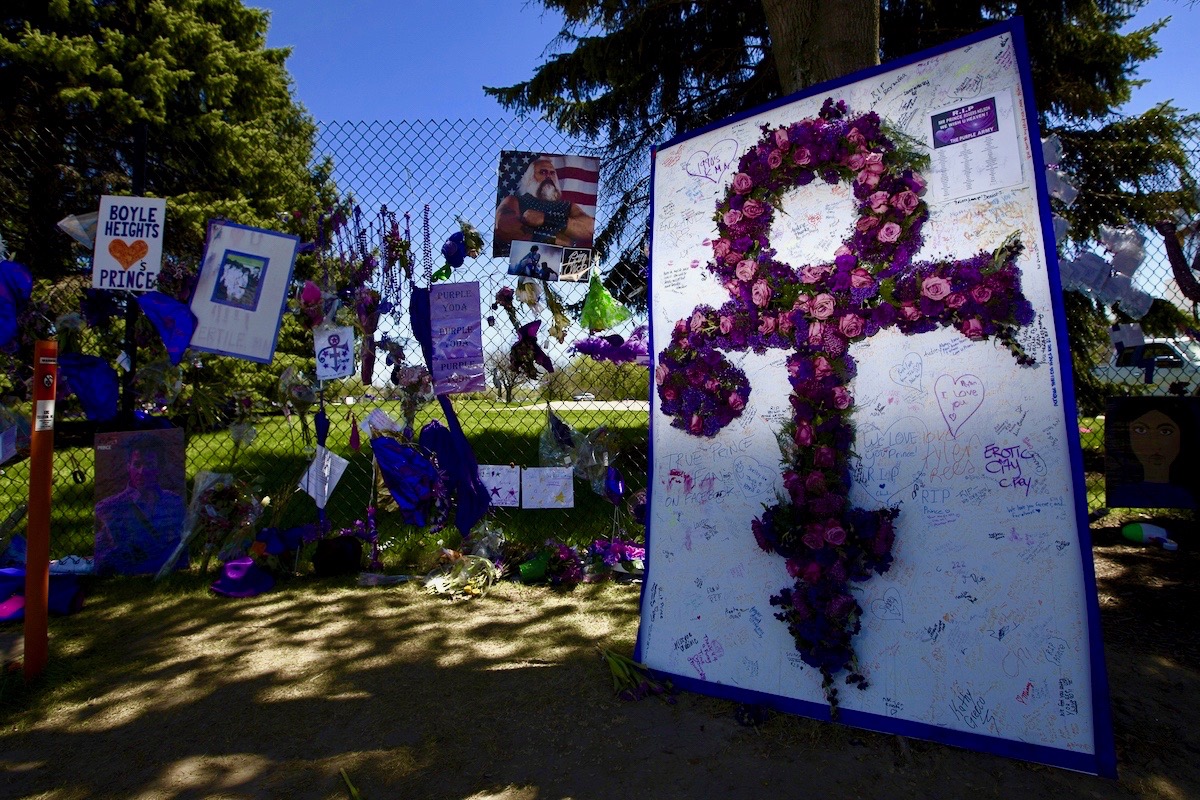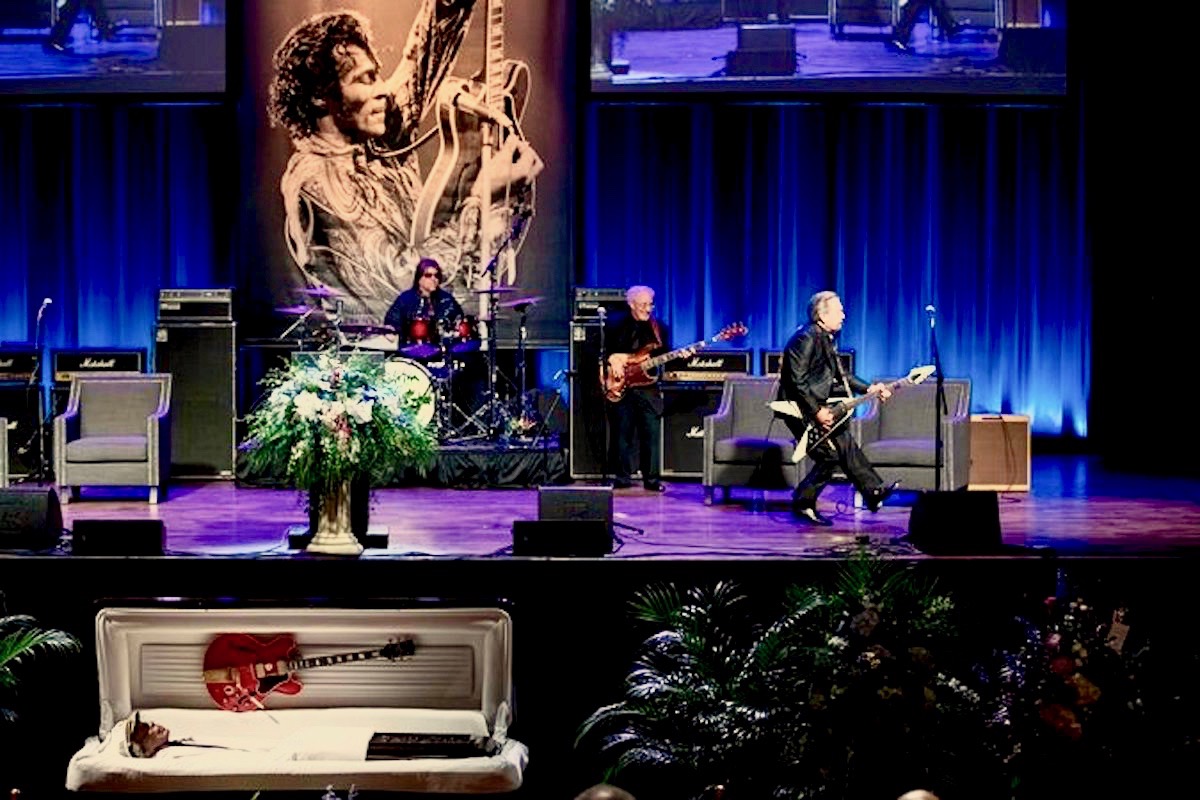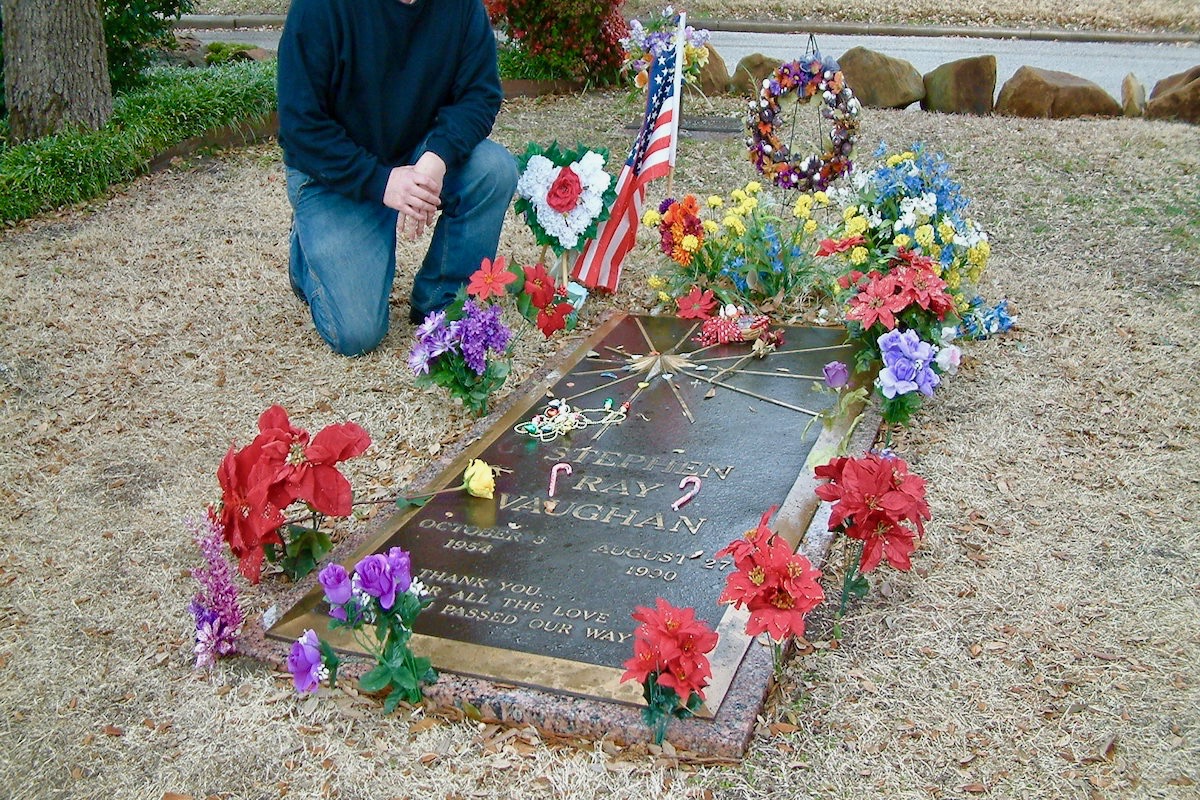 More and more Rock and Roll Legends are fading into the rearview Mirror. My generation lived through a special creative time; an era that may never come around again. Much like the Renaissance gave birth to cultural art icons like Michelangelo, da Vinci, Raphael- all  in a relatively short timeframe, probably never to be recreated.  The Era of Rock and Roll  created a musical highlight in time so intense that it truly moved global cultural directions. Rock was all about blowing up the institutions. Searching for truth in a new way. Being the other and going down the road less taken. The sixties were all about growth, testing limits. The youth were quaking, and the establishment didn't like it. And what drove the youth was the music, it was the tribal drum, radio was far more important than television, music was not compromised, it embodied truth, and everybody listened.
For more than 40 years rockmusic guided our sense of values, what was original and creative and what was waste, what was cool and what was not. The electric guitar was cool. Rock and Roll was driven by the advance of the electric guitar. It demanded attention, even if only because of the volume and reach. It guided the best educated, revolutionary generation in history into adult hood.
But when our generation and our rock and roll heroes became corporate brands,  too overly self important and self indulgent, Rock lost its driving cultural influence and handed it over to new genres like Rap, Hip Hop and Electronic Dance Music (EDM).
By the 1990s, as one generation handed the musical torch to a new generation, rock had been bent and bullied into new music genres, promoted by different music distribution platforms and rapidly advancing entertainment technology outlets, and we kind of turned away from rock as if it were a youthful indiscretion.
And then, as history usually goes, we turned old enough to remember the power of rock in our younger years and we created niche markets for rock to live in, at least for the remainder of our years. As we are entering the third decade of the 21st century, I am noticing that a lot of young females guitarists across the globe are picking up the rock and roll torch, aided by online marketing resources such as youTube, Patreon and Vimeo video channels. It gives me hope for the future of rock and roll. But for now it's still a derivative of what we did fifty years ago. Give it time and they will make it their own and select new directions for rock and roll.
This website serves mostly as a tribute to our rock and roll heroes, and also a bit as a reminder to all of us baby boomers and rock music lovers, who picked up a guitar or kicked a drum in our formative years, and gained an understanding of how music transformed us and became the global language of love, peace and understanding. It was a special time. Thank You.
Johan Ramakers
I started this website sometime in 2013 as a legacy site to pay tribute to the many wonderful musicians, singer frontmen and songwriters that paved the soundtrack of my life with their music. As an amateur rocker, who did not only listen to the music, but also played in many coverbands, duos and trios over the decades since rock and roll exploded into our lives, I realized later on in life, as I'm reluctantly entering the supposedly quiet years, that rock music between the mid 1950s and the 1990s, drove our entire culture. More than ever before in history was a global generation defined by music, as Rock and Roll and Rock/Pop became the soundtrack of our lives. It changed and over time defined politics, commerce, industry, transportation, communication, social interaction and education. And for short while, the world seemed a better place. We called it the Garden. Now I realize that Rock and roll is a hard mistress. What seems like forever is really just a few years long. When you're young you think these bands will last a lifetime. But few do. Except for the superstars, the rest go on to straight jobs, or die prematurely. It's weird, without education or experience so many end up doing manual labor. They were our heroes, and now…

IN
2023
 WE SAID GOODBYE TO:
• Dean Daughtry (76) Guitarist for Atlanta Rhythm Section (September 8, 1946-January 26, 2023)• natural causes – https://en.wikipedia.org/wiki/Dean_Daughtry
• Jeff Beck – (78) Virtuoso guitarist for The Yardbirds (June 24, 1944 – January 10, 2023) • Bacterial Meningitis • https://rockandrollparadise.com/jeff-beck-1-2023/
• Robbie Bachman (69) Drummer for Bachman-Turner-Overdrive (February 18, 1953 – January 12, 2023) – cause of death unknown • https://en.wikipedia.org/wiki/Robbie_Bachman
• Renée Geyer – (69) Australia's r&b voice of the century (11 September 1953 – 17 January 2023) – cancer • https://en.wikipedia.org/wiki/Renée_Geyer
• David Crosby – (81) Legendary singer/songwriter for the Byrds and CSNY (August 14, 1941 – January 19, 2023) – cancer • https://en.wikipedia.org/wiki/David_Crosby
• Anthony 'Top' Topham (75) first lead guitarist for the Yardbirds (3 July 1947 – 23 January 2023) – undisclosed • https://en.wikipedia.org/wiki/Top_Topham
• Bob 'Willard' Henke (71) guitarist for Dr.Hook and the Medicine Show (April 29, 1951-February 2, 2023) -undisclosed • https://en.wikipedia.org/wiki/Dr._Hook_%26_the_Medicine_Show
• David Lindley (78) Maxi Instrumentalist for Kaleidoscope etc. (March 21, 1944 – March 3, 2023) – chronic kidney damage • https://en.wikipedia.org/wiki/David_Lindley_(musician)
• Michael Rhodes (69) prolific journeyman bass player (September 16, 1953 – March 4, 2023) – cancer • https://en.wikipedia.org/wiki/Michael_Rhodes_(musician)
• Gary Rossington (71) founding lead guitarist for Lynyrd Skynyrd (December 4, 1951 – March 5, 2023) – unknown • https://rockandrollparadise.com/gary-rossington-3-2023/
• Jim Gordon (77) drummer for Derek and the Dominoes (July 14, 1945 – March 13, 2023) – unknown • https://en.wikipedia.org/wiki/Jim_Gordon_(musician)
• Tom Leadon (70) Guitarist for Mudcrutch with Tom Petty (September 16, 1952 – March 22, 2023) – unknown • https://en.wikipedia.org/wiki/Tom_Leadon
• Howie Kane – (82) vocalist for Jay & the Americans (June 6, 1941 – March 2023) – natural causes • https://en.wikipedia.org/wiki/Howie_Kane
• Tim Bachman (71) Guitarist for Bachman-Turner-Overdrive (August 1, 1951 – April 28, 2023) – cancer • https://en.wikipedia.org/wiki/Tim_Bachman
• Gordon Lightfoot – (84) Canadian Troubadour (November 17, 1938 – May 1, 2023) – natural causes • https://en.wikipedia.org/wiki/Gordon_Lightfoot
• Anthony Monkman (73) Founding Keyboardist for Curved Air and Sky (9 June 1949 – 11 May 2023) – cancer • https://en.wikipedia.org/wiki/Francis_Monkman
• John Giblin (71) Bass Player Extra ordinaire (February 26, 1952 – May 14, 2023) – sepsis • https://rockandrollparadise.com/john-giblin-5-2023/
• Tina Turner (83) The Queen of Rock & Roll (born Anna Mae Bullock); November 26, 1939 – May 24, 2023 – cancer • https://rockandrollparadise.com/tina-turner-5-2023/
• George Tickner (76) Guitarist for Journey (September 8, 1946 – July 5, 2023) – natural causes • https://en.wikipedia.org/wiki/George_Tickner
• Randy Meisner (77) Founding bass player for the Eagles (March 8, 1946 – July 26, 2023) – Complications of COPD • https://rockandrollparadise.com/randy-meisner-7-2023/
• Sinéad O'Connor (56) Nothing Compares 2 U (December 8, 1966 – July 26, 2023) – possible suicide • https://rockandrollparadise.com/sinead-oconnor-7-2023/
• John Gosling (75) – Keyboardist for the Kinks (February 6, 1948 – August 4, 2023) – natural causes • https://en.wikipedia.org/wiki/John_Gosling_(The_Kinks_musician)
• David LaFlamme (82) – Violin/vocalist It's a Beautiful Day (May 4, 1941 – August 6, 2023) – Parkinson's • https://rockandrollparadise.com/david-laflamme-8-2023/
• Sixto Rodriguez (81) Detroit's underrated Bob Dylan (July 10, 1942 – August 8, 2023) – not disclosed • https://rockandrollparadise.com/sixto-rodriguez-8-2023/
• Robbie Robertson (80) Founding guitarist for the Band (July 5, 1943 – August 9, 2023) – prostrate cancer • https://rockandrollparadise.com/robbie-robertson-8-2023/
• Ray Hildebrand (82) Paul & Paula (December 21, 1940 – August 18, 2023) – Dementia – https://en.wikipedia.org/wiki/Paul_%26_Paula
• Bernie Marsden (72) Guitarist for Whitesnake (January 7, 1951 – August 24, 2023) – Bacterial Meningitis • https://en.wikipedia.org/wiki/Bernie_Marsden
• Jimmy Buffett (76) Songwriter, story teller, Singer extra-ordinaire (December 25, 1946 – September 1, 2023) – Skin Cancer • https://rockandrollparadise.com/jimmy-buffett-9-2023/
• Gary Wright (80) Keyboards Spooky Tooth – Dream Weaver (April 26, 1943 – September 4, 2023) – dementia • https://rockandrollparadise/Gary-Wright-9-2023/
---
For all the Legends we lost  since the 1940s